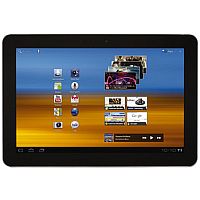 LOS ANGELES, Jun. 16, 2011 – The rush of technology is changing the way we work at an unheard-of pace, and while I am not an early adopter in some areas, I am all-in for tablet computers as a way to make my computing experience a lot easier.
No more laptops or netbooks; for me, tablets are just as fast, lighter and even more ergonomic. And now, Samsung is getting ready to make my move complete . . . thanks to a couple of accessories.
There's plenty of buzz in the tablet world over the introduction of Samsung's new Galaxy Tab 10.1, which went on sale in one store in New York last week, but is slated to be available nationally tomorrow. The specs are well known – a 10.1-inch screen, Android 3.1 operating system, a 1 Ghz dual-core processor, dual cameras for stills and high-def video and just 0.34 inches thin – but it's a couple of unpublicized accessories which make all the difference.
Like most people, I work in the Windows world, and like many, use Google's Gmail system to unify my calendar and contacts information. Since Google created the Android operating system, my info is easily tied in to my Android-powered Dell Streak phone and Samsung Galaxy Tab 7.0 tablet. But my work files are kept on flash drives, impossible to share with either device without using a cable to connect my tablets with a PC. That's about to change.
Now, Samsung has very quietly introduced a little $20 adapter for the Galaxy Tab 10.1 that allows direct use of USB accessories like flash drives, keyboards and mice with the tablet. Samsung already includes the excellent Quick Office HD app, so you can pull up MS Word, Excel and Powerpoint files, as well as PDFs. Leave the office, take the tablet, the flash drive and my adapter and voila, I am in business anywhere.
While assisting the CBS broadcast team at last week's NCAA Track & Field Championships as the statistician in the graphics truck, I was using two tablets and a pile of paper notes to keep track of the team races: a Windows 7 tablet – the terrific and underrated EXO PC – running a spreadsheet of the leading teams on its 11.6-inch screen, and the Galaxy Tab 7.0 (seven-inch screen) to reference the Flash Results Web site, which had the official results posted seconds after each race (and each performance in each field event!). With the new Galaxy Tab 10.1, I'll be able to see the results a lot more clearly and I won't have to print out all those notes or convert them into PDFs and load them in the week before. I can just plug my flash drive and roll on.


Because I am packing both Windows 7 and Android tablets in my bag, I would also like a wireless keyboard that could be used with both. There are plenty of Bluetooth-enabled keyboards for Windows, but now Targus has one for both that's just 7/10ths of an inch thick, with seven months' use predicted from a single set of batteries.
Now I can see and work with what are essentially custom-designed computers, with my choice of screens, keyboard and mouse or touch, in both Windows and Android, using devices which together are barely more than an inch-and-a-half thick. And with flash drives carrying capacities of up to 256 Gb today, I can take a whole library with me to any meet.
Now that's mobile computing . . . thanks to a couple of under-publicized, but most welcome add-ons to Samsung's new Galaxy Tab 10.1. Now, the only question is whether I get one in white or gray . . .
(You can stay current with Rich's technology, sports and Olympic commentaries by following him at www.twitter.com/RichPerelman.)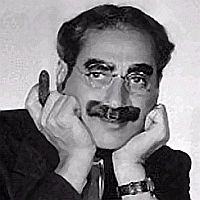 LOS ANGELES, Jun. 15, 2011 – The oddest aspect of the NCAA track & field championship competition is that teams do not participate. Instead, a collection of individuals who have qualified on their own merits run, jump and throw over four days and whichever school piles up the most points is given the national championship trophy at the end. In Des Moines this year, you needed a personal computer with a spreadsheet to figure out that the team title was coming down to the 4×400 m relays.
Moreover, having just a handful of great athletes in just a few events can win the whole thing. In one unusual year – 1943 – a "team" comprised of four men from USC won the "national title." There has got to be a better way; here is one suggestion for the creation of a true national team championship in collegiate track & field that will be easier to follow and focus more attention on teams rather than individuals. As college sports are all about the teams, it's also a way to increase interest.
The format is borrowed in part from the highly-successful NCAA basketball tournament and in part from gymnastics, also quite successful and which has both an individual and a team element, analogous to track & field.
Instead of sending 1,200 men and women into a four-day mass of events to find a team champion, qualify 16 actual teams into four National Team Semifinals with quadrangular scoring, with the four winning schools advancing to the national championship meet a week later to fight it out for the national team championship.
Simple, easy to understand, easy to televise and requires no change in the current spring schedule. Here's my scenario:
(1) With the emphasis on true teams, use the currently-irrelevant conference meets as qualifiers into the National Team Semifinals for the winning teams only. It takes a pretty full team to win a conference meet, so that's a reasonably good test. Qualify the winners from the top eight conferences: Atlantic Coast, Big 10, Big XII, Conference USA, IC4A/men and ECAC/women, Mountain West, Pac-10 and SEC, and then pick eight at-large teams. One way to do this which takes overall team strength into account is the computerized U.S. Track & Field and Cross Country Coaches Association (USTFCCCA) rankings.
(2) Hold National Team Semifinals on the following weekend, with four meets held, at each of the top-four-ranked schools. Three other teams would be assigned to each meet, with the top seed (based on the USTFCCCA rankings) facing no. 8, 12 and 16; the no. 2 seed facing nos. 7, 11 and 15; the no. 3 seed facing nos. 6, 10 and 14 and the no. 4 seed competing against no. 5, 9 and 13. In 2011, these meets would have looked like this (USTFCCCA rankings in parentheses):
Men :
• (1) Texas A&M hosting (8) Virginia Tech, (12) Arizona, (85) Duke (ACC champ);
• (2) Florida hosting (7) Arkansas, (11) Stanford, (43) Houston (Conference USA champ);
• (3) Florida State hosting (6) USC, (10) BYU, (31) Iowa (Big 10 champ);
• (4) LSU hosting (5) Texas Tech, (9) Texas, (13) Oregon.
Women:
• (1) Oregon hosting (8) Texas, (12) Nebraska, (51) Duke (ECAC champ);
• (2) Texas A&M, hosting (7) USC, (11) Arizona State, (31) BYU (Mountain West champ);
• (3) LSU hosting (6) Clemson, (10) Baylor, (24) Central Florida (Conference USA champ);
• (4) Arkansas hosting (5) Oklahoma, (9) Arizona, (22) Ohio State (Big 10 champ).
(3) Scoring would be 5-3-2-1 for individual events and 5-3-2 for relays; the NCAA rules prefer a silly, eight-place scoring system for quadrangular meets, making the event almost impossible for spectators to follow. Simpler is better.
The winners of each semifinal meet would advance to the National Team Championship meet, to be held the same weekend as the current NCAA Preliminary Round meet, but at a different site. We'll get back to how our team-championship athletes get into the National Individual Championships in a moment.
(4) The National Team Championship meets would be held on a Saturday-Sunday, with the women's meet on the first day and the men's meet on the second day so that full attention can be given to each competition. The winner of each quadrangular (5-3-2-1 scoring) would be National Champion.
(5) What about the National Individual Championships? No problem: qualify 10 from each Preliminary Round meet instead of 12 and leave four spots in each semifinal round (4 of the 24) for the top-four finishers in each event in the National Team Championship. Voila!
The schedule works well, too. Using 2011 dates, the proposed meet calendar would have been:
• May 13-14: Conference Championships;
• May 20-21: National Team Semifinals;
• May 26-28: Individual Championship Preliminary Rounds;
• May 28-29: National Team Championships;
• June 8-11: National Individual Championships.
Essentially, the top 16 teams in each division would have one extra meet – as a team – than the current system. And everyone gets to rest before the National Individual Championship meet, where the focus would be strictly on the individual match-ups, and All-American recognition schemes would not have to be altered in any way. Since the athletes in the team chase would not participate in the Preliminary Round qualifiers, participation would be expanded (important to the NCAA) by about 100 men and 100 women (200 total) as those lower on the descending-order list would get invitations.
Such a system would return the team focus to track & field and, in every NCAA competition, it's the team vs. team match-up which drives interest, coverage and attendance. In addition, by creating more attention on true team competition, such a format could also help to create interest – over time – for an increase in scholarships, especially for men (now stuck at a pathetic 12.6 for a 21-event program).
I believe this kind of system can be easily implemented and will work. Then again, I'm not getting my hopes up; I remember this scene between Groucho Marx as Captain Jeffrey Spaulding and Louis Sorin as Roscoe Chandler in the 1930 classic Animal Crackers:

SPAULDING: The nickel today is not what it was fifteen years ago. Do you know what this country needs today?

CHANDLER: What?

SPAULDING: A seven-cent nickel. Yes siree, we've been using the five-cent nickel in this country since 1492. Now that's pretty near 100 years, daylight saving. Now why not give the seven-cent nickel a chance? If that works out, next year we can have an eight-cent nickel. Think what that would mean? You could go to a newsstand, buy a three-cent newspaper, and get the same nickel back again. One nickel carefully used would last a family a lifetime.

CHANDLER: Captain Spaulding, I think that is a wonderful idea.

SPAULDING: You do, eh?

CHANDLER: Yes.

SPAUDLING: Well, then there can't be much to it. Forget about it.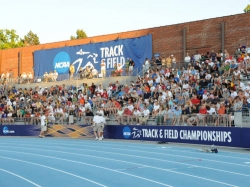 LOS ANGELES, Jun. 14, 2011 – There were a lot of positives to reflect on at last week's NCAA Track & Field Championships at Drake Stadium in Des Moines, Iowa:
• A thrilling team race, although tough to follow, that ended with Texas A&M somehow pulling out their third straight wins in both the men's and women's competitions, the first time that double three-peats have ever been accomplished by the same school.
• The emergence of a brilliant new star in Zimbabwe's Ngoni Makusha (Florida State), who set a collegiate record of 9.89 in the 100 meters in wet conditions and won the long jump at 27-6 3/4 (8.40 m), the second-best jump in the world this year. He's only the fourth to complete the 100/LJ double, joining DeHart Hubbard (Michigan, 1925), Jesse Owens (Ohio State, 1935-36) and Carl Lewis (Houston, 1981).
• The first-ever women's 1,500 m/5,000 m double, in convincing fashion by Sheila Reid of Villanova, who overpowered the field in both events over the final 150 meters.
• New hope for the United States in the triple jump, with the Florida duo of Christian Taylor and Will Claye riding the winds to 58-4 3/4w (17.80 m) and 57-9 3/4w (17.62 m), respectively, backed up with legal jumps of 57-1 for Taylor and 56-11 3/4 for Claye.
• The first-ever three-time event champions who did not win in consecutive years: Jeshua Anderson of Washington State in the 400 m Hurdles (2008-2009-2011; second in 2010) and Makusha in the long jump (2008-2009-2011; redshirted in 2010).
And there were some lowlights, especially the weather, which dramatically impacted the attendance, totaling only 29,377 over the four days, compared with 41,097 in better weather in 2008.
But before moaning too much about the attendance at the NCAAs, the reality is that while fan support for other events like college football and basketball has soared over the last 20-30 years, significantly aided by heavy national television coverage during their regular seasons, track is where it has always been. Really.
Here's the proof: we researched the four-day attendance at the NCAA meet for the last 25 years and the NCAA final-day attendance for the last 50 years, as reported by Track & Field News in the magazine and in Track Newsletter. The top four-day crowds, going back to 1987?
(1) 2010: 45,847 in Eugene
(2) 2008: 41,097 in Des Moines
(3) 1990: 35,600 in Durham
(4) 1994: 34,816 in Boise
(5) 2003: 31,900 in Sacramento
And what of the final-day crowds for the climax of the championships? Over the past 50 years, the top single-day crowds:
(1) 1967: 19,553 in Provo
(2) 1990: 18,600 in Durham
(3) 1968: 17,000 in Berkeley
(4) 1965: 16,000 in Berkeley
(5) 1975: 15,841 in Provo
That's not much more than the 12,812 in Eugene in 2010 or the 14,000 in Austin in 2004, especially considering the size of the facilities involved (Provo and Durham ran their meets inside their campus football stadia).
It's also harder to attract large attendance in small markets, which is where the NCAA runs its meets now. The NCAA championships hasn't been in a top-10 market since 1976 in Philadelphia and has been in a top-12 market all of four times in the last 50 years: Houston '83, Philadelphia '76 and Berkeley in '65 and '68.
And that speaks to another important factor in track's overall decline in the U.S. sports consciousness: lack of media coverage.
Yes, CBS was there with two hours live in CBS College on Friday and full coverage on Saturday on the CBS network. But the saddest piece of paper on display during the entire meet was the press box seating chart. Of the 22 media outlets seated in the press box, six were from Iowa, eight were from track-specialist publications and a grand total of eight were from news media outside of the local area:
• Associated Press;
• ESPN.com;
• Arkansas Valley News;
• Baton Rouge Advocate;
• Eugene Register-Guard;
• GTR Newspaper (Tulsa, OK);
• Indianapolis Star;
• The Pantagraph (Bloomington, IL).
That's it. One news outlet (the Indy Star) from the top 60 U.S. markets. Why? Well, for one thing, no team from a top-10 U.S. market has won since 2000 (Stanford) and a grand total of three times in the last 25 years on the men's side (Stanford, UCLA) and three times on the women's side (USC and UCLA) on the women's side. None of this year's contenders – Florida, Florida State and Texas A&M for men and LSU, Oregon and Texas A&M for women – come from large media markets.
Can this be changed? What does draw a crowd? More on that tomorrow.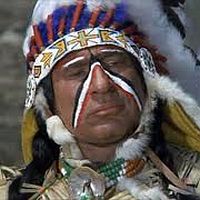 LOS ANGELES, Jun. 8, 2011 – The rightly-celebrated Alan Abrahamson, one of the most-respected journalists covering the Olympic Movement in the United States, filed a lengthy report on June 6 entitled Track and field – going nowhere fast in the United States, which included these gems:

Track and field is going nowhere fast in the United States.

It can, and must, do better — especially because USATF, track and field's governing body, is getting $4.4 million annually in grant money from the U.S. Olympic Committee, the most any governing body is getting, and with that kind of cash comes heavy responsibility.

. . .

[W]hat, exactly, is the USOC getting in return for that $4.4 million? Relay teams that keep dropping the baton at the Olympics and world championships and — what else?
Now, Alan is a longtime friend, but while reading the column, I couldn't help thinking of Mel Brooks as the Indian chief in the 1975 comedy classic, Blazing Saddles:
Nein, nein. Zeist est meshugah!
For those not up on their Yiddish, the translation is "No, no. This is crazy." And so it is.
Yes, USA Track & Field underachieves when it comes to the public profile of the sport in the U.S. Yes, the governing body is still looking for a new chief executive after having fired Doug Logan just weeks after he signed a new contract. Yes, what was once a vibrant U.S. spring track season has been reduced for most professional runners to competing in the U.S. nationals in order to make it to the World Championships.
But the $4.4 million that the U.S. Olympic Committee spends on track & field does earn a return: Olympic medals.
Consider the U.S. track fortunes in the three Olympic Games following the home cooking of Atlanta in 1996:
• 2000: 19 track & field medals (10 gold): 19.6% of the U.S. total of 97.
• 2004: 25 track & field medals (8 gold): 24.3% of the U.S. total of 103.
• 2008: 23 track & field medals (7 gold): 20.9% of the U.S. total of 110.
That's production. Consistent, and – by the way – dominant. Just look at the top of the track & field medal standings in each of those Games:
• 2000: U.S.; 19, Russia, 12; Ethiopia, 8.
• 2004: U.S., 25; Russia, 19; Ethiopia and Kenya, 7.
• 2008: U.S.; 23, Russia, 18; Kenya, 14.
If, as Abrahamson notes, track is the bellwether sport in the Games, then USA Track & Field is holding up its end, producing – somehow – the best track athletes in the world, as did its predecessors in name, The Athletics Congress (TAC) and the Amateur Athletic Union (AAU). The U.S., is, has been and will be for the foreseeable future, the world's leading track & field power, and that's what the USOC is buying with its $4.4 million annual grant.
Not bad, really, especially for a sport with as many hang-ups as track & field in the U.S.
Although not noted in the story, the one party which should feel aggrieved is USA Swimming, which is the biggest American medal machine of all. American swimmers (not including diving, synchronized swimming or water polo) collected 33 medals in 2000, 28 in 2004 and 31 in Beijing in 2008, beating the track team each time and producing 34.0%, 27.2% and 28.2% of all American medals won.
If anything, our swimmers are under-funded, but with NBC's $4.38 billion buy-in for the Olympic Games from 2014-2020, maybe they'll draw even with their land-based compatriots. Anything less . . . that would be meshugah.