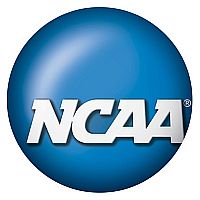 LOS ANGELES, Sep. 26, 2011 – I'm not totally sure of this, but the Pac-12's refusal to expand to 16 teams might have saved a lot of college track programs.
The thinking goes something like this:
(1) If the Pac-12 had added Oklahoma, Oklahoma State, Texas and Texas Tech, the eventual result was widely projected to include four 16-team conferences in football: Pac-16, Big 10, SEC and some form of a Northeast Conference made up of Big East and Atlantic Coast Conference members.
(2) If so, it is then entirely possible that these 64 teams – the big football schools – might break away from the NCAA and form their own governing body for football only, leaving behind the Conference USA, Mid-American, Mountain West and other small conferences. This would allow, among other advantages, a revision of the scholarship rules to allow more than the current 85.
(3) In order to either (a) keep these schools from leaving, or (b) help with cost reduction for those who remain, or (c) both, the NCAA might agree to changes in its rules to help the "bottom line" such as:
• A reduction in the number of sports sponsored by a Division I (i.e., basketball) school. The rule is currently that a Division I school must "sponsor at least seven sports for men and seven for women (or six for men and eight for women) with two team sports for each gender."
(Division II and III schools must at least five sports for men and five for women, (or four for men and six for women), with two team sports for each gender.)
• A further reduction in the number of scholarships allowed in other sports, including track & field.
The result: less schools sponsoring track & field.
Even though the track scholarship limits – in a sport which has 21 events for both men and women at the national level – are absurdly low at 12.6 for men and 18 for women, it is not lost on athletic directors that track is a relatively expensive sport:
• The men's track limits are higher than every other men's sport except football (85), ice hockey (18) and basketball (13) and equal to lacrosse. There are 12 men's sports which give fewer scholarships.
• For women, the track limit of 18 equals the second-most of any sport. Only rowing (20) has more and ice hockey also has 18. There are 17 women's sports which cost less.
And let's not get started on the number of coaches in track, or the upkeep of a track & field facility with its recreational joggers, jumping areas, runways, throwing areas and so on.
Track is expensive, and if the football schools are looking for ways to trim costs in order to add football scholarships . . . or just be better off financially, it's an easy program to cut or trim substantially.
For now, the Pac-12 held off adding any new members and the Big 12, Big East and ACC haven't collapsed yet. But as Syracuse head basketball coach Jim Boeheim said last week, "It's always been about football."
Which means, in the very near future, it may be even less about track & field.
(You can stay current with Rich's technology, sports and Olympic commentaries by following him at www.twitter.com/RichPerelman.)