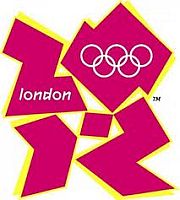 LOS ANGELES, Sep. 6, 2011 – The United States track & field team easily topped the medals table at the recent IAAF World Championships held in Daegu, South Korea, winning 25, ahead of Russia (19) and Kenya (17).
Beyond confirming its status as the world's best track & field nation, the question is asked about whether the team is living up to its enormous potential, and as a corollary, whether ex-USA Track & Field chief executive Doug Logan's goal of 30 medals at the 2012 Olympic Games is possible.
One way to examine the possibilities is to check the U.S. performance by segment:
Men: Sprints & Relays:
• 5 events in Daegu
• 5 finalists
• 4 medals
It's almost impossible to imagine that the American men had only one finalist in each of the sprint events, but that's what happened. Walter Dix and LaShawn Merritt both won silvers in each of their events, and Merritt may not be eligible for 2012 depending on the outcome of his case vs. the International Olympic Committee on their rule against drug-positive athletes taking part in the succeeding Olympics after a doping positive.
Optimistically, Tyson Gay may be back to accompany Dix in the 100 and Jeremy Wariner skipped the 400 in Daegu to be ready for 2012. And there always seem to be youngsters coming up, especially in the 400; remember that Kirani James won the Worlds after winning the NCAA meet for Alabama earlier this year. Michael Berry? Tony McQuay? But make no mistake, 2011 was not a vintage year for American sprinting.
Let's praise USATF relays coach Jon Drummond for getting the American 4×100 act together in Daegu. It's not his fault that Britain's Harry Aikines-Aryeetey essentially tackled Doc Patton as he came into the passing zone; the Americans looked good for silver in that race. Adding Gay to the 2012 team could make it a contender for medals again.
Men: Middle Distances:
• 2 events
• 3 finalists
• 1 medal
Other than Bernard Lagat, whose Olympic future is at 5,000 meters, U.S. fans had little to look forward to in the 800 and 1,500 meters going into Daegu. But Nick Symmonds ran well in Europe and now understands the difficulties of winning a championships medal, even if he is feeling good (as he said after his fifth-place finish in Daegu). And there are youngsters behind him who might have more to say in 2012 than they did in 2011. Robby Andrews, perhaps?
Matthew Centrowitz is amazing, winning the national title in a horribly slow race, having to get an "A" qualifier in Europe and then sprinting down the straightaway for a bronze medal in the Worlds. He already has one more career international medal than his father, and he isn't done.
Men: Distances:
• 3 events
• 3 finalists
• 1 medal
Lagat is still spectacular and now knows he has to be closer to Mo Farah if he is going to outkick him in London. Galen Rupp is getting better and while he isn't a likely medalist, he is part of an increasingly talented American distance corps – notably missing Chris Solinsky in Daegu – that could pick up a 10,000 m bronze as Shalane Flanagan did on the women's side in Bejing in 2008.
What about the steeple? Next.
Men: Hurdles:
• 2 events
• 6 finalists
• 1 medal
Here is where the American fortunes should improve in London. Liu Xiang and Dayron Robles will have to be at the top of their games to beat Jason Richardson and David Oliver, the latter not at 100% in Daegu. And the American 400 m hurdle squad had a historically bad meet, with only two finalists and no medals. That won't happen again. Look for at least three medals among these two events in 2012.
Men: Jumps:
• 4 events
• 7 finalists
• 4 medals
American pole vaulting has been lousy, but who cares with revelations like Jesse Williams, Will Claye and Christian Taylor? And the return of Dwight Phillips!
Phillips' return to form and the emergence of young stars like gold medalists Williams and Taylor and LJ-TJ finalist Claye means the Americans will be formidable challengers in these events for years to come.
Men: Throws:
• 4 events
• 5 finalists
• 0 medals
U.S. shot putters reached a low point with four finalists and no medals in Daegu, but this has to be the exception and not the rule. Look for at least one medal next year, but that's the only throwing event in which the Americans have a shot at medaling (get it, "shot" at the medals?).
The U.S. had one discus finalist and none in the hammer or javelin.
Men: Decathlon:
• 1 event
• 2 participants
• 2 medals
The brilliant 1-2 by Trey Hardee and Ashton Eaton could be a threesome next year if Bryan Clay is healthy. A medals sweep is not out of the question.
Women: Sprints & Relays:
• 5 events
• 7 finalists
• 6 medals
Carmelita Jeter is, for now anyway, the fastest woman in the world and Marshevet Myers is getting steadily better, maybe good enough to challenge the Jamaicans for bronze next year. Did you see her 4×100 relay leg?
The U.S. will be loaded in the 200 as well, with Allyson Felix likely concentrating only on this event, plus Jeter, Myers and Sholanda Solomon. Even without Felix, the 400 could be a bright spot if Sanya Richards-Ross comes back to form and youngsters Francena McCorory (fourth in Daegu), Jessica Beard and Debbie Dunn continue to improve.
Both relays look unbeatable if they don't dribble the stick.
Women: Middle Distances:
• 2 events
• 4 finalists
• 1 medal
The improvement of the American women's middle distance corps is nothing short of startling. Alysia Johnson Montano missed a bronze medal by 0.06 in Daegu and she and Maggie Vessey (sixth) are undoubtedly medal contenders. In the 1,500 m, the U.S. has legitimate medal hopes in Shannon Rowbury, Morgan Uceny and Daegu gold medalist Jenny Simpson. And what of Anna Pierce?
Women: Distances:
• 3 events
• 6 finalists
• 1 medal
It's a further testament to the renaissance in women's distance running that names like Shalane Flanagan, Lauren Fleshman, Kara Goucher, Amy Hastings and others are well known in international circles. Some of these women may try for the U.S. marathon squad and others for the 10,000 m; one of them – as Flanagan did in 2008 – could win a medal.
Women: Hurdles:
• 2 events
• 4 finalists
• 3 medals
These are two of the strongest events for American women, with four medals a possibility in London. There will be plenty of Americans ready to chase Oz's Sally Pearson in the 100 m hurdles, like Daegu medalists Danielle Caruthers and Dawn Harper, but also Kellie Wells, Lolo Jones and Ginnie Powell. Pearson is an overwhelming favorite, but we also remember Gail Devers and Jones on their way to Olympic gold medals . . . and didn't get there.
Lashinda Demus was sensational in 2011, but the Jamaicans will be better challengers in 2012. In the meantime, look for another American to move up next year; perhaps UCLA's junior-to-be Turqoise Thompson, coached by Bobby Kersee?
Women: Jumps:
• 4 events
• 4 finalists
• 1 medal
Brigitta Barrett has impressed none other than former high jump world-record-holder Dwight Stones as a potential medalist in 2012 and who are we to argue? And Stones sees vaulter Jenn Suhr as a future world-record setter, if she can overcome her health issues. No argument here.
The American long jump corps is solid as well, with Brittney Reese somehow finding a way to win no matter what and Janey DeLoach and Funmi Jimoh gaining valuable experience in Daegu. The triple jump? No . . .
Women: Throws:
• 4 events
• 4 finalists
• 1 medal
All credit to Jillian Camarena-Williams for her bronze medal in the Daegu shot and Stephanie Brown Trafton has proved that while she isn't the world's dominant discus thrower, she is consistently in major finals with creditable finishes. Both could find themselves on the medal stand again in London, and will be pushed by teammates Michelle Carter and Aretha Thurmond.
No real medal prospects in the Hammer or Javelin unless Kara Patterson regains her 2010 form.
Women: Heptathlon:
• 1 event
• 2 participants
• 0 medals
Hyleas Fountain came back from injury to contend for a medal in Daegu until undone by a bad shot put series. She won silver in Beijing and could get on the medal stand again next year. The next generation of American heptathletes is coming on, but will not be medal-worthy by 2012.
So, can the Americans win 30 track & field medals in 2012? Yes: here's how:
&#149: Men: 17 (won 13 in Daegu): 100 (1), 200 (1), 400 (1), 800 or 1500 (1), 5000 (1), 110H (1), 400H (2), 4×100 (1), 4×400 (1), HJ (1), LJ (1), TJ (1), SP (1), Dec (3).
• Women 13 (won 12 in Daegu): 100 (1), 200 (2), 400 (1), 800 or 1500 (1), 100H (2), 400H (1), 4×100 (1), 4×400 (1), PV (1), LJ (1), SP or DT (1).
And there is room for improvement even on that projection, in the men's 200 m, the long jump, triple jump and shot put, and the women's long jump and shot or discus.
The American team will also have three more advantages in London, in comparison with its experience at Daegu:
(1) London will be a lot more familiar for the U.S. athletes, not only in terms of language and layout, but also in areas like village food, which many teams complained about in Daegu.
(2) The timing of the Olympic Games and the track events – in early August – is much closer to the typical summer peak that most American elite athletes are used to, compared with the August 27-September 4 dates in Daegu.
(3) The timing of the Olympic Trials from June 22-July 1 leaves just 4-5 weeks before the Games instead of the nine-week span between the U.S. Nationals and Daegu in 2011. It should be easier to maintain fitness over that shorter period than over the whole summer as was the case this year.
Who knows, maybe the U.S. team will falter and win just 20 medals in London. But there was a lot to like for those looking to the future in Daegu, and somewhere, maybe Doug Logan is even smiling.
(You can stay current with Rich's technology, sports and Olympic commentaries by following him at www.twitter.com/RichPerelman.)