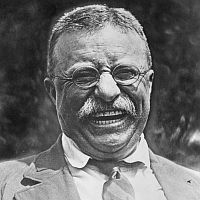 LOS ANGELES, May 23, 2012 – There is plenty to write about from the International Olympic Committee's Executive Board meeting this week in Quebec, especially the selection of the Candidate Cities for the 2020 Olympic Games and resolution of the long-simmering lust for a larger share of American sponsorship and television money from Euro-centric sports federation executives. Each is worth comment, but both outcomes create new opportunities.
First, the comments:
• The selection of Tokyo, Madrid and Istanbul as Candidate Cities, leaving Baku and Doha behind, was no great surprise. Baku as a first-time bidder is learning the ropes the hard way, and will return in the future. Doha cannot be as irritated as it was when it was left out of the 2016 chase, after its technical file was actually graded ahead of cities which advanced. Qatar has the 2022 FIFA World Cup and the I.O.C.'s Executive Board covered its flank by advancing Istanbul, considered a safer bidder but also a majority-Muslim country.
Assuming that Turkey's issues vis-a-vis the 2020 European football championships can be resolved (translation: it will ultimately defer to 2024), Istanbul has politics in its favor in the 16-month run-up to the I.O.C.'s selection of the 2020 host city in September, 2013. The I.O.C. membership knows that as regards Tokyo, it has been just four years since the Olympic Games were in Bejing, and the 2018 Winter Games will be in Pyeongchang, South Korea; regardless of its assurances to the contrary, Madrid's financial situation continues to be precarious and if Greece is excused from the Euro-zone, it may be possible that Spain (along with others) could be next.
But the Turks must not stumble along the way.
• The reported deal between the I.O.C. and the United States Olympic Committee that will allow the U.S.O.C. to continue receiving essentially the same amount it does now (adjusted for inflation) and then a much lower amount of U.S. television rights and sponsorship sales for the Olympic Games, will help American bids in the future, but is no guarantee of success.
While some early reports have hailed the agreement as a turning point for U.S. cities trying to land the Games, it is far from that. All it means is that one – of many – road blocks to a U.S. host will be removed. Any American host city will have to put forward a highly compelling bid to overcome the long-standing anti-American lean inherent in the demographics of the International Olympic Committee. That will not be lost on the experienced and insightful senior staff of the U.S.O.C. in Colorado Springs.
With these developments in mind, what are the implications for the future? Both the Qataris and the U.S.O.C. have unseen opportunities in front of them, if they care to pursue them:
(1) Qatar is positioned to create its own destiny
In my view, while Doha will continue to bid for the Games for 2024 and 2028, it has no real chance of being an Olympic host until 2032, for which the selection will be made in 2025 . . . after the 2022 FIFA World Cup is completed. Qatar can prove its mettle by organizing a quality tournament and can then use that success to sell its Olympic-organizing credentials.
However, the Qataris need not despair, or even retreat. Although it may be a while before Doha receives the international validation of being an Olympic host – and that's really what this is about – there are other options.
American president Teddy Roosevelt comes to mind, when he made a statement of American power by sending the 16-battleship "Great White Fleet" around the world from 1907-1909. The Qataris can do the same in the sporting world; consider:
• Given its available financial resources, Doha could be the site of a major international competition unlike any currently staged:
>> A 10-day program of sports and culture, perhaps named for Pierre de Coubertin (originator of the modern Olympic Movement), with a schedule of events including the most popular Olympic sports in a national-scoring format, similar to that used for the NCAA track & field championships (10-8-6-5-4-3-2-1 for eight places). A trophy would be awarded for the top-scoring country in the men's, women's and combined competitions.
>> In order to create the highest television interest worldwide, the sports competitions could be carefully selected and held during concentrated periods. A possible schedule could include:
Day 00 (Th.): Opening Ceremonies
Day 01 (Fr): Swimming, Volleyball
Day 02 (Sa): Swimming, Volleyball
Day 03 (Su): Swimming, Volleyball
Day 04 (Mo): Gymnastics, Cycling, Cultural
Day 05 (Tu): Gymnastics, Cycling, Cultural
Day 06 (We): Gymnastics, Cycling, Cultural
Day 07 (Th): Gymnastics, Cycling, Cultural
Day 08 (Fr): Track & Field, Volleyball
Day 09 (Sa): Track & Field, Volleyball
Day 10 (Su): Track & Field, Volleyball, Closing Ceremonies
The small number of sports comes directly from the self-ranking of the International Federations, which quadrennially splits up money provided by the I.O.C. based on their popularity and profile of each sport during the Olympic Games. For London, the federations split themselves into four groups at a meeting in 2010:
Tier 1 (1): Track & Field.
Tier 2 (7): Basketball, Cycling, Gymnastics, Soccer, Swimming, Tennis, Volleyball.
Tier 3 (4): Equestrian, Handball, Hockey, Rowing.
Tier 4 (14): Archery, Badminton, Boxing, Canoe & Kayak, Fencing, Judo, Modern Pentathlon, Sailing, Shooting, Table Tennis, Taekwondo, Triathlon, Weightlifting, Wrestling.
Additional sports can be added, of course, but only in line with Doha's existing facilities and hotel and transit infrastructure. Among the Tier 2 sports not included were basketball, soccer and tennis, whose national and international seasons would conflict with the late Fall timing of such an event.
>> The attraction, of course, would be the de Coubertin Cup, or Nation's Trophy, along with prize purses so large that they could not be ignored. Qatar has the money for this, so why not spend it to stage a magnificent competition that it creates, nurtures and uses as a television and travel showpiece . . . at a fraction of what an Olympic Games would cost, without the legacy issues.
>> Moreover, the organization of the event could be made in cooperation with the I.O.C., international sports federations and National Olympic Committees, not to mention the world's leading broadcasters, to ensure wide participation and television coverage.
>> In addition to the sporting events, cultural competitions can be held, as was done through 1948 in the Olympic Games, in traditional categories such as literature, painting, poetry and sculpture, but also in newer fields of games, multi-media documentaries, video and others. Major stars – as was the case in the prior Olympic art competitions – would be invited as judges.
>> Academic programming and conferences on sports issues can also be held during this period, to further highlight areas of interest, such as doping, youth participation, sport in developing nations and so on.
>> Such an event could be held every four years, perhaps in the same year as the Olympic Winter Games – usually a "down" year for the summer Olympic sports, or perhaps every two years, in the "non-Olympic" (odd-numbered) years.
In either case, it would be a program that the Qataris control and can use to show off their emerging abilities as organizers of world-class events. Although Qatar won the 2022 World Cup race, it has now been turned away twice by the I.O.C. (for 2016 and 2020) and lost to London for the 2017 World Track & Field Championships. If you can't get invited to the other guy's party, why not host your own?
(2) The time is right for the U.S.O.C. to create its own showcase
In the same way, the U.S. Olympic Committee's deal with the I.O.C. over revenue-sharing now opens the way for new thinking about ways to raise more money to support the American Olympic effort.
A renewed push for citizen donations is underway, but the public is going to need to be reminded about America's Olympic athletes more frequently than every couple of years when a summer or winter Games comes along.
Enter a new program, perhaps held in the early summer, before the annual World Championships are held in various sports, which pits selected U.S. teams against other nations or continental all-star teams in a scoring competition, again for a new trophy (how about the Theodore Roosevelt Trophy, better known as the "T.R."!).
Imagine, for example, an eight-team competition in track & field, swimming, gymnastics and five other sports on the rotating basis, again over 10 days. The teams could be the U.S., China, Russia and all-star squads from Central & South America, Africa, Europe, Asia and Oceania.
The format? Don't be silly . . . work it out with U.S. and foreign television broadcasters and the U.S.O.C.'s sponsors so that the event can be paid for! But make sure it has a team-scoring format to it that allows for a definitive winner and can be comfortably televised live in the U.S. and European time zones.
The event can be moved around the country at will, and should remain small enough to be handled comfortably by any of the U.S.'s larger cities.
Will it work? Two examples in the past which have worked well, but have now receded were the U.S. Olympic Festival (1978-95), which died when there was no longer a need for U.S. athletes to have more summer competitions and the IAAF World Cup (using the same continental all-star format), which was a sensation when introduced in 1977, but became irrelevant when the World Championships were created in 1983. (Please do not mention the so-called "Titan Games," a poorly-conceived and poorly-produced U.S.O.C. project of 2003-04; that one had no chance of success from the moment it was dreamed up.)
For both of these major announcements coming out of this week's I.O.C. Executive Board meetings, today's news should be the springboard for tomorrow's new programs that will lift both the Qataris and the U.S.O.C. to new heights. Quoting Winston Churchill's 1942 comment after the announcement of the British victory at El Alamein, "Now, this is not the end, it is not even the beginning of the end, but it is, perhaps, the end of the beginning."
(You can stay current with Rich's technology, sports and Olympic commentaries by following him at www.twitter.com/RichPerelman.)