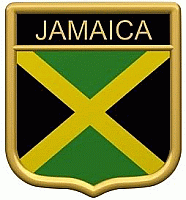 LOS ANGELES, August 21, 2012 – This space is usually reserved for my own take on current events, but here is a unique and interesting guest paper offered by Professor Trevor Hall.
Hall, a dual U.S.-Jamaican citizen, earned his Ph.D. at Johns Hopkins, and has taught African and world history and Portuguese culture at universities in the U.S., the Caribbean and Africa. Pac-10 track veterans may remember him from his triple-jumping days at Arizona State, where he earned All-American honors for his sixth-place finish at the 1975 NCAA Championships.
His paper, (attached here) entitled "Jamaica: The Sprinters Paradise" was completed just prior to the 2012 Olympic Games in London and provides a fascinating insight into Jamaica's emergence into the world track & field scene after 2005, but only in the sprints. As he notes in his conclusion:
In the past, Jamaican sprinters accepted athletic scholarships to American universities, where some succeeded but most became burned out. But with the end of the Cold War, the birth of professional track and field, and a scientific, almost fool-proof drug-testing protocol of the IAAF and WADA–since 2004, Jamaican sprinters began to stay at home. Instead of going to American universities and running as amateurs, Jamaican athletes remain at home where they attend university, run, and make money as professionals. In Jamaica sprinters never experience cold, and do not run cross-country—they only sprint.

Hall has further comments, based on his own observations and experience, on doping, under-the-table payments of amateur and collegiate athletes, the Jamaican high-school training system and a lot more. His opinions, as expressed in the paper, are – of course – his alone and I make no comment on them other than to provide this forum for their expression. Hall can be contacted at lingua111@hotmail.com.

(You can stay current with Rich's technology, sports and Olympic commentaries by following him at www.twitter.com/RichPerelman.)