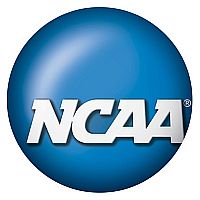 LOS ANGELES, May 17, 2012 – With all the noise about a college football playoff system coming in 2015 or so, it's not too early to examine another sport which picks its national champion in a peculiar way: track & field.
Since its start in 1921, the NCAA track & field champion has been selected by scoring each event and than crowning whichever team – among the hundreds that compete – ends up with the most points at the end of three or four days of competition.
This inevitably skews the team race toward the speed events, where a small cadre of sprinters can – in individual events and relays – can essentially win the team title by themselves. In an extreme example, USC won the 1943 team title with four entrants!
So why not create a true team championship – as gymnastics does – and then hold the traditional mass meet later to crown national event champions? It can happen, and quite easily:
• Make the conference championship meets meaningful by advancing winners of the top eight conferences into four quadrangular meets (two entries per event per team) to be held the following weekend. Despite the silly scholarship limits in track – 12.6 for men and 18.0 for women – you need a real team to win a major conference title.
Happily, even the selection of the conferences from which the winners will advance can be done without politics, by using the performance-based U.S. Track & Field and Cross Country Coaches Association (USTFCCCA) rankings, which are compiled weekly.
• In most years, the conferences contributing "automatic qualifiers" to a 16-team playoff system in track will be the ACC, Big 10, Big East, Big XII, Pac-12 and SEC and a couple of others. The USTFCCCA rankings, which are compiled by comparing actual marks across the nation and ranking teams by their combined national standing – a much better method of comparison than the computer and human polls used in football – can then be used to select the eight highest-ranked teams as "at-large" entrants. Everyone gets to play and politics has little to do with it: you're in or out because of your marks.
For 2012, the 16 teams advancing to the regionals would include:
Men: Conference champions Arkansas (SEC), Notre Dame (Big East), Oregon (Pac-12), Princeton (Heps), Texas-San Antonio (Southland), Texas A&M (Big XII), Virginia Tech (ACC) and Wisconsin (Big 10) plus at-large qualifiers Florida, Florida State, Indiana, LSU, Nebraska, Texas, Texas Tech and USC.
Women: Conference champs Central Florida (Conference USA), Clemson (ACC), Louisville (Big East), LSU (SEC), Ohio State (Big 10), Oregon (Pac-12), Texas (Big XII) and Wichita State (Missouri Valley) plus at-large qualifiers Arizona, Arizona State, Florida, Kansas, Stanford, Tennessee, Texas A&M and Texas Tech.
There can be no doubt that the best "teams" in the country are among these schools.
• Four quadrangular meets for men and women would follow in one-day formats. If held at a single site on the weekend, with the men's meet on one day and the women's meet on the other, these meets can be held inside of three hours (excluding the hammer, sorry), making them easy to televise.
The winners of each of the four quadrangulars advance to the national team championship meet, to be held the next weekend: one day for women; one day for men, again in a 3+ hour format.
• This entire process can go on concurrently with a "preliminary round" format for qualification to what would be the "national event championships" if desired. Simply reserve four places in the NCAA event championships semifinals for the top finisher in each regional quadrangular and let additional team-championship competitors in based on their marks and placement in the descending-order lists (as shown on the TFRRS results ranking site now used.
Using this style of "playoff" system to determine the national team champion has several advantages that can help the sport in the long term:
(1) It emphasizes the team aspect of track & field, often derided as an individual sport. Anyone who has been on a high-quality collegiate team knows this is wrong, but there are very few opportunities to demonstrate this.
(2) If successful, a true team-championship playoff system will be a catalyst for increasing the scholarship limits for track to at least one per event: 21, instead of the current limits.
(3) If properly presented – a major issue in this sport – the team "regionals" and "finals" will create up to 30 additional hours of television programming. This could be helpful to the NCAA in view of its new, 10-year, $500-million non-basketball championships television agreement with ESPN.
Additionally, the major conference championship meets – as qualifiers – could also become better possibilities for television; most are currently ignored.
(4) Having the team championship decided in the format outlined does not detract in any way from honors – All-American or NCAA "finalist" – compiled by individual athletes, and just as importantly, for their coaches.
(5) Costs are modest for this program: the only "added" travel is for the national team championship meet, for just eight teams (four men + four women). For the teams in the "regionals," travel there would replace travel to the current "preliminary round" competition.
(6) The team championship meets could be held at a rotated or constant site. Baseball and softball have profited from having their "College World Series" in permanent sites at Omaha and Oklahoma City, respectively. Perhaps this is the right kind of meet to be stationed in Des Moines or Eugene, or elsewhere, if a community wanted to step up to it. The reality is that one-day quadrangulars are not that difficult to organize and stage well; with some continuity from year to year and adequate hotel and air travel availability, the program could grow in stature with ESPN television support.
Having announced UCLA's track & field meets during a revived era of dual-scoring events over the past two years, there's no doubt that fan interest is heightened by an easy-to-follow scoring format. Why not crown a real team champion in track and create new interest in the sport?
If it can happen in college football – and it appears that it will – why not in the sport football players love (second) best?
(You can stay current with Rich's technology, sports and Olympic commentaries by following him at www.twitter.com/RichPerelman.)