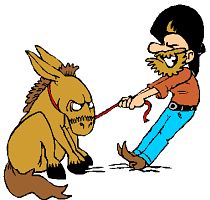 LOS ANGELES, Jul. 8, 2011 – According to the IAAF Web site, there will be a high-level track meet today in France, part of the Samsung Diamond League schedule. That's good, because how would I have known that such an important meet was being held on a Friday?
The IAAF and the meet directors who own and operate the Diamond League and World Challenge schedules are, in my view, leaving a lot of money on the table by not committing the sport to being a consistent fixture on the world sports schedule during its chosen May-to-September season.
I've already commented on the missed opportunities for a better U.S. schedule, but the chaos on the international level is no less lamentable. Consider, from the U.S. fan's standpoint:
• Major League Baseball teams play 162 games from April through September, an average of six games per week, so you'll be able to find a baseball game on somewhere essentially every day during that time period. But there are national telecasts on Saturday afternoons on Fox and on Sunday evenings on ESPN to highlight each week.
• National Basketball Association teams play 82 games from November into April, and with 30 teams, there's a game on almost every night, but again there are national telecasts of elevated notice on specific nights on ESPN and TNT.
• Even the WNBA, with just 12 teams and a 15-week season from June through mid-September, has Tuesday-night doubleheaders on ESPN.
• Major League Soccer plays from mid-March through mid-October, with almost all games on Saturday or Sunday, so fans know when to find them.
And track & field? At its highest level – Diamond League and World Challenge – there are 28 meets over 22 weeks on Tuesdays (2), Wednesdays (3), Thursdays (6), Fridays (4), Saturdays (5) and Sundays (8). And look at the distribution by month:
• May: 10
• June: 5
• July: 6
• August: 1
• September: 5
What? More than a third of your "season" is held in the first month? I won't even comment on having five "major" meets after the climax of the season – the World Championships – is completed . . .
But if the IAAF, its sponsors, television partners and the meet directors actually sat down together and figured this out properly, you could have a pretty compelling schedule of events which takes place once per week – on the same day each week – for the better part of six months. This is not a new concept.
The late IAAF president Primo Nebiolo (1923-1999) had this idea decades ago, to have major track & field competitions scheduled on the same night every week during the "season" in order to concentrate attention on the sport and maximize television and sponsor exposure. He was right then and his concept is still correct now.
Moreover, this is something which the IAAF and its member parts can do on their own without any impediment, immediately. And the results could be startling.
Another highly independent, fractious racing enterprise decided in the late 1990s to come together to pool its television opportunities, which had been distributed piecemeal among six different networks in the U.S. alone. The result? NASCAR's landmark six-year, $2.4 billion (U.S.) deal with Fox, NBC and TNT, which grew to $4.8 billion over eight years in the succeeding deal from 2007-14 with ESPN-ABC, Fox-Speed Channel and TNT.
Could track do the same? It would have to change its scheduling, and eliminate stupid gaps like the 19-day void in June between the adidas Grand Prix meet in New York on June 11 and Athletissima in Lausanne on June 30. It would have to promote the series as a single entity, as NASCAR does. But more than anything else, a lot of folks would have work together to create a common good, with the focus as much or more on fans around the world than on the athletes, coaches, agents and national federations which now force most of the decisions.
And, as we have seen with recent U.S. 4 x 100-meter relay teams, that's often impossible . . . even where the participants are well-intentioned.
(You can stay current with Rich's technology, sports and Olympic commentaries by following him at www.twitter.com/RichPerelman.)