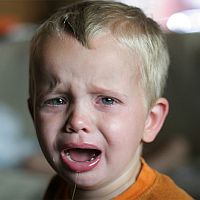 LOS ANGELES, Jun. 28, 2011 – Having served as the chief of press operations for the 1984 Olympic Games in Los Angeles and worked on more than a dozen major international events since then, it's always amusing the check on the perspective of Olympic host cities during the lead-up to the Games, and then afterwards.
Here, the Games were widely expected to be a disaster – aesthetically, financially and in operations – but Angelenos turned on to the event in May of 1984 and helped make it the most successful Games in history, and a point of pride for the city.
So, I was quite interested in James Corrigan's column in London's Independent entitled The Last Word: London's legacy is a big fat myth. It's a great piece – at least part of it – and gave me my biggest laugh on Monday.
Corrigan starts out well enough, castigating those who are whimpering about not getting picked to be able to buy Olympic tickets in the two rounds of sale so far:

Of course, the Locog ticketing scheme was a shambles. This is Britain, it was never going to be anything but. Yet even if it had run as smoothly as the German rail system there would have been outrage. Not enough of the good tickets to satisfy demand. It's as straightforward as that.

But then he unloads on his real target:

Not nearly as pathetic, however, as the attention continuing to be distracted from the real scandal of London 2012 – the legacy.

Ah, the "L" word, which played such a huge role in landing the Games six years ago and which has enjoyed an ever-diminishing bit-part ever since. How much of London 2012's total funding is being allocated, as the promotional bumf said, to "inspire a new sporting generation to play sport"? One and a half per cent. Not a great amount for a cornerstone, is it? In fact, it represents the tiniest piece of grouting on this most sickening of facades. And the deeper one digs, the more reprehensible it becomes.

It turns out that this "tiniest piece of grouting" amounts to £135 million, or about $216 million U.S. That's hardly chump change; here's what another organizing committee did with a lot less:
• Following the 1984 Games, some $93 million of the organizing committee's $232.5 million surplus was retained locally and put into a foundation designed to promote youth sports in the greater Los Angeles area of about 12 million people.
• Since then, the LA84 Foundation (as it is now called) has spent $156 million on educational programs, sports programs or in grants to coaching and sports programs throughout the area, built and maintained a world-class sports library – the best in the United States – and spent just 12.2% ($23.7 million) on administration over its first 25 years in existence.
• In addition, and just as important as its own grant activity, has been its role as a catalyst in the community. One of its best moments came in 2010, when the Los Angeles Unified School District – faced with a projected $640-million deficit in the 2010-11 school year – decided to institute a 25% budget cut in the sports program. The Foundation worked with the district and brought together a coalition of corporate, charitable and individual donors to ensure that more than 700 coaches retained their jobs (and paychecks) and that the sports programs for all 75 schools were maintained.
The Foundation isn't a panacea; problems remain, but it has made a significant difference. And the Foundation isn't going anywhere; even after investing $194.1 million in sports in the Los Angeles area, it still has assets of $127.7 million. In February, 2012, it will play a major role in the first-ever International Olympic Committee's World Conference on Women and Sport to be held in the United States.
Why should all this matter to Corrigan? For starters, some $216 million is being earmarked for youth-sports programs before the 2012 Games even start. That's $216 million more than we set aside for legacy sports development in Los Angeles; we weren't even sure until close to the end that the Games would break even. Moreover, while our surplus of $93 million has served a population that has grown from 12 to 17 million over the last quarter-century, the 2012 allocation of $216 million is far greater and has the potential to make an impact over the entire British population of 62 million.
The key will be in who will run these programs, how will they be administered and how much of a catalyst can the post-Games program be to keep the 2012 Olympic sponsors involved in youth sports? That's where the youth-sports legacy of the 2012 Games will be determined.
Corrigan also misses the reality of the so-called "legacy question" of the Games. The legacy of the London Games is yet to be written. In Los Angeles, the true legacies of the 1984 Games came in (1) the proof that private financing can work, (2) that volunteers can be used successfully as Games staff and that (3) Los Angeles, when it comes together, has the capability to overcome its obstacles and solve its problems.
London 2012 has already changed the way the Olympic Movement works, thanks to the first-ever impact of a national political leader in the bid process; Tony Blair single-handedly made the I.O.C. change its rules on the role that can be played by heads of state. Its use of temporary facilities and semi-permanent facilities which will change character – the Olympic Stadium – will be carefully watched to see if the white-elephant lessons of Athens and Beijing have been learned.
New challenges remain, including in the ticketing arena, where the rush for tickets will create unwelcome pressures inside the organizing committee that will continue through the Closing Ceremony. But instead of more whining, Mr. Corrigan, can I suggest the real thing . . . chosen from a vintage list from your own newspaper! Then sit back and see what London 2012's real legacy becomes. They're actually off to a pretty good start.
(You can stay current with Rich's technology, sports and Olympic commentaries by following him at www.twitter.com/RichPerelman.)