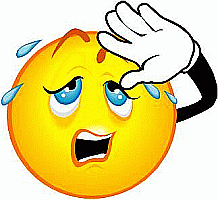 LOS ANGELES, Feb. 10, 2012 – In today's Los Angeles Times, its award-winning sports columnist, Bill Plaschke, wrote an illuminating piece headlined Game is just a day at [the] office, which included this provocative comment:
The players don't care as much as you do.

In my 30 years of covering professional sports, I've found barely a handful of players who care as much about winning as the most fervent of fans. We're spoiled around here because we've watched Kobe Bryant hate on losing for the last 16 years, but Bryant is the exception.

Professional athletes care about their salaries. They care about their security. They care about their health. They care about the same things we care about in our jobs. They like winning and dislike losing but are generally unaffected by the daily successes or failures of their company, and really, what right do we have to demand otherwise?

Certainly, pro athletes with integrity instinctively give their best effort, are at least momentarily devastated upon suffering a tough loss, and are jubilant after a big win. But on a daily basis, the average pro athlete views the average game as another day at the office.
Plaschke's column got me to thinking about the plight of those Olympic-sport athletes who compete in sports that are commercially viable enough to allow them to make a living, notably track & field, skiing, skating and gymnastics.
These are individual sports and these athletes certainly care – a lot – about how they do. But perhaps it is also true that they are too busy making a living to be able to care about all of the off-the-field failings of their sport's marketing and presentation.
Track & field is as illustrative of this as any of these sports. Certainly the sport's athletes care about how their sport is marketed and presented, but there are awfully few of them who are out in front about it. Shot putter Adam Nelson and 800-meter star Nick Symmonds come to mind, but the high-pitched discussions at last December's USA Track & Field Convention about the ability to sell commercial "signage" space on personal uniforms point to the core of the issue.
Athletes such as American 5,000-meter ace Lauren Fleshman cared a lot about the logos-on-uniforms issue because it directly affects her ability to make a living. She certainly does not get the kind of salary that a major-league baseball, football, basketball or hockey player does and her earning ability is much more tied to performance, a la those in golf and tennis.
So unless being involved in the sport's politics has a direct and immediate bearing on her earning power, how can she afford to get deeply involved? She and her fellow competitors can't change their sport's standing and schedule instantaneously; the more involved they get, the less time there is for training, traveling and competing, or getting ready to compete.
And they had better be ready, because they don't have that many opportunities. For American sprinters, throwers and jumpers, there are a few indoor meets available, a pitiful few U.S. outdoor meets with paydays attached and then the all-important Olympic Trials in July. Distance runners are better off thanks to the busy American road-running circuit, but even there athletes have to pick their spots to ensure strong, money-earning finishes against quality competitors from Kenya, Ethiopia and elsewhere.
How can they care about what might be off in the future, when they have to earn a living now. Plaschke is right, but in the Olympic-sport context, perhaps the correct phrase might be "The players can't care as much as we do."
This raises the question, of course, of who should care. If athletes expect USA Track & Field to play the role that Major League Baseball, the National Football League, National Basketball Association, National Hockey League and the golf and tennis tour agencies do, then the national governing body has to be the one to create more opportunities for more money.
If USA Track & Field is not correctly situated, or is unable to do this, then another entity has to be formed to create a track "circuit" or "league" that can provide new possibilities. Looking at the unchecked rise in rights fees being paid for live sports programming nationwide – with more coming – has there ever been better timing to market a sport in which the United States is unquestionably the world leader?
I think not, but then again, Women's Professional Soccer (WPS) announced on January 30 that it was suspending operations for the 2012 season after three years as the second try at a high-end women's pro soccer league in the U.S. And the American team continues to be considered as one of the best – if not the best – in the world. It won't be easy.
There is opportunity afoot for track & field (and also, perhaps, for skiing, skating and gymnastics) in the U.S., but let's not expect our elite athletes to be at the center of any organizing effort. Especially in this Olympic year, they don't have time, and as Plaschke noted, we have no right to demand otherwise.
(You can stay current with Rich's technology, sports and Olympic commentaries by following him at www.twitter.com/RichPerelman.)