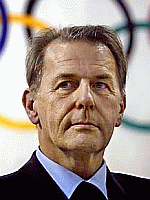 LOS ANGELES, Dec. 9, 2011 – In the famed "Mirror, Mirror" episode of the original Star Trek series, the characters of Kirk, McCoy, Scott and Uhuru are transposed with their counterparts in a ruthless, parallel universe where assassination and murder are the preferred methods of succession in the "Empire." Spock, of course, is the key to the story and in the final sequence is confronted by Kirk as the Federation officers are transported back to their (our) universe:

SPOCK: You must return to your universe. I must have my captain back. I shall operate the transporter. You have two minutes and ten seconds.

KIRK: In that time I have something to say. How long before the Halkan prediction of galactic revolt is realized?

SPOCK: Approximately two hundred and forty years.

KIRK: The inevitable outcome?

SPOCK: The Empire shall be overthrown, of course.

KIRK: The illogic of waste, Mister Spock. The waste of lives, potential, resources, time. I submit to you that your Empire is illogical because it cannot endure. I submit that you are illogical to be a willing part of it.

SPOCK: You have one minute and twenty three seconds.

KIRK: If change is inevitable, predictable, beneficial, doesn't logic demand that you be a part of it?

SPOCK: One man cannot summon the future.

KIRK: But one man can change the present. Be the captain of this Enterprise, Mister Spock. Find a logical reason for sparing the Halkans and make it stick. Push till it gives. You can defend yourself better than any man in the fleet.
I found myself remembering this 1967 episode with the revelations of the past week that:
(1) Britain's National Audit Office reported that the £9.3 billion ($14.6 billion U.S.) governmental support for the 2012 Olympic Games may not be enough and that British taxpayers may be asked for further support at a time when the national budget has already been severely cut back.
(2) Two of the leading candidates for the 2020 Olympic Games – Madrid, Spain and Rome, Italy – approved bid budgets of $30-35 million (U.S.) and $41.5 million (U.S.), respectively, at a time when both countries are being strained by Europe's wavering financial stability
(3) Rome's bid committee approved a Games budget forecast of Euro 5 billion (about $6.7 billion U.S.), down from Euro 9 billion (about $12.0 billion U.S.), saying as host it would be "a blueprint for a return to fiscal responsibility."
(4) The Times of London reported that "One of the key promises which helped London win the right to host the 2012 Olympics is being quietly scrapped by ministers because Britons are stubbornly resisting efforts to get them playing more sport." Apparently, the hope that as many as two million more Britons would exercise for 30 minutes at least three times a week hasn't panned out; a new report showed 6.92 million Brits are doing so now, actually down 70,000 from the 2010 survey, compared to the goal of 7.82 million. In case you were wondering, the population of Great Britain is about 60.2 million.
In view of the costs of the London Games, the failure of the "sport for all" message across Great Britain and the financial peril that both Spain and Italy currently face, where is the logic in bidding for the 2020 Games?
The British House of Commons report which reviewed the wisdom of a London 2012 bid back in 2003 noted in its Conclusion that "it is clearly desirable in principle that London should host an Olympic and Paralympic Games. But it should not do so at any price."
So how can Madrid and Rome, with their countries in a perilous financial situation, put forth a bid for 2020 with a straight face?
They can't.
News reports of comments by Alejandro Blanco, head of the Spanish Olympic Committee, to local media last November 29 noted his insistence that "We [Spain] need the Games, with the political and economic situation the country is living in at the moment, we need a project to unite us all."
Huh? Circuses before bread?
Am I the only one who finds this comment stunningly reminiscent of nationalist politicians in past centuries who launched wars as a cover for domestic troubles . . . say, like Argentina's military junta, in the midst of a brutal effort to silence domestic unrest, ordering its famously-doomed attack on the Falkland Islands in 1982?
The Olympic Movement nearly evaporated with the back-to-back-to-back disasters of the terrorist attacks in Munich (1972), the $1 billion deficit from the Montreal Games (1976) and the boycott of Moscow in 1980. The Los Angeles Games changed the paradigm in 1984, but the budget-busters came back with a vengeance in Athens (2004), Beijing (2008) and now in London. Perhaps Rio will save the situation in 2016, but with the enormous construction effort being undertaken there, it's too early to tell.
As in Star Trek, one man can stop this: Jacques Rogge, president of the International Olympic Committee.
He's a lame-duck president, but will be in office up until the 2020 host city vote in September 2013. The six 2020 applicant cities must submit their initial bid files in February 2012 with the finalists announced next May. It is at that point – with Rogge's leadership – the I.O.C. can say that the national finances of any of the countries which have bid cities – Azerbaijan, Italy, Japan, Qatar, Spain and Turkey – are too unstable to go forward.
If he, and the I.O.C., did so, there will be a enormous loss of face for Italy and Spain, and the 2020 hosting duties would essentially be handed to Tokyo. But it would save both countries million of dollars in bid expenses, as well as the financial burden of hosting the Games.
As Kirk told Spock, "I submit to you that your Empire is illogical because it cannot endure. I submit that you are illogical to be a willing part of it.
"But one man can change the present . . . Find a logical reason for sparing the Halkans and make it stick. Push till it gives. You can defend yourself better than any man in the fleet."
You too, Dr. Rogge – please – before your legacy becomes an empire that cannot endure.
(You can stay current with Rich's technology, sports and Olympic commentaries by following him at www.twitter.com/RichPerelman.)