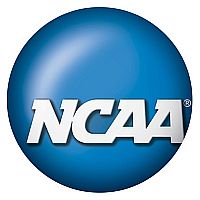 LOS ANGELES, Dec. 16, 2011 – Two seemingly unrelated news releases were posted on the NCAA's Web site yesterday, but they could be quite closely related in the months to come:
• Implementation of $2,000 allowance suspended until January
• ESPN and NCAA extend rights agreement through 2023-24
Why? Because there is a chance that the major football-playing colleges might find the revolt of the smaller schools over the scholarship add-on costs the perfect opportunity to bolt from the Association for football, or altogether.
For those who have not followed the situation closely, the NCAA's Board of Directors amended its rules last October to allow schools to pay scholarship athletes up to an additional $2,000 per academic year to cover "the full cost of attendance," i.e., day-to-day living expenses for food, rent and transportation not covered by the currently-regulated scholarship amount. The continuing flood of stories of scholarship athletes having little or no money for food and sundries at the end of each month pushed the NCAA into action, under the leadership of president Mark Emmert (who came from a high-cost-of-living school, the University of Washington in Seattle).
However, some 125 out of the 335 Division I schools petitioned the NCAA Board to reconsider the rule, enough to cause its automatic suspension as of yesterday (Dec. 15).
According to the NCAA:
The Board, which will meet in Indianapolis Jan. 14, will have several options. It can do nothing, which keeps the suspension in place until an override vote occurs. It can reconsider its adoption and eliminate the rule.

Or, it can alter the proposal in some way to try to address the concerns of those asking for the override. Changing the rule would create new legislation that is then subject to another 60-day override period.

Amazingly, some 10,000 high school students who signed letters-of-intent through November did so with the understanding that they would receive the additional $2,000 per academic year, and according to the NCAA, they will, even if the rules are revised backwards!
So what are the implications of this?
I have little doubt that the majority of complaintants about the new rule are the smaller football-playing schools and non-football-playing schools, whose budgets would be substantially impacted by the added costs. Many of these schools have athletics budgets which are subsidized by general-use funds from their universities and do not benefit from enormous television contracts for football and basketball as do schools in conferences such as the Big Ten, Pac-12 and SEC, among others.
As the financial interests of the big-time football and basketball schools continue to widen as against those of the smaller schools, there have been whispers of secession. If the larger athletic powers included in conferences such as the ACC, Big Ten, Big XII, Big East, Pac-12 and SEC decided to do so, they could set up their own program for football, or for college sports altogether.
There would be major advantages in this for those schools, including, but not limited to:
• Changes in rules for recruiting, scholarships, scholarship amounts, team sizes and scheduling could be implemented to suit the preferences of these schools, rather than those of smaller programs.
• For football – the major driver of athletic revenues – no significant revenue loss would be involved, since television contracts are arranged through the conferences and there are no national playoffs, but rather the privately-run bowl system and the Bowl Championship Series, again arranged through conference affiliations.
• Relative to all sports, a new association of the large schools could make an important change that would be worth millions of dollars: lowering the requirements for the number of sports required for membership.
This last point is crucial. Under the current NCAA rules:
Division I members must offer at least 14 sports (at least seven for men and seven for women, or six for men and eight for women). The institution must sponsor at least two team sports (for example, football, basketball or volleyball) for each gender. The school also must have participating male and female teams or participants in the fall, winter and spring seasons.

The Football Bowl Subdivision uses the postseason bowl system rather than a playoff to determine a national champion in football. FBS members must comply with higher standards for sports sponsorship (the overall program must offer 16 teams rather than the 14 required of other Division I members), football scheduling and overall financial aid. In addition, FBS members must meet minimum attendance standards in football.

In a new association, the requirements could be changed to lessen the number of non-revenue sports required, with squad sizes adjusted to keep within Title IX guidelines, but offering a major savings in costs.
Some sports would be wiped out completely; track & field would likely be safe since it's a scholarship bonanza for women and many football schools want men's track to accommodate the interests of many of their football players, who ran track in high school. Oregon State, for example, which ended its men's track program after the 1988 season, began competing on a limited basis again in 2010 for just this reason.
There are currently 335 Division I schools, 120 of whom play in the Football Bowl Subdivision (FBS), 118 in the smaller-school Football Championship Subdivision and 97 of whom do not play football. Of the 120 FBS schools, up to 50 might NOT be included in a new athletic association depending on their level of revenues and attendance, leaving at least 70 but probably more like 85-90 schools in a new national association.
If that should happen, what then is the value of ESPN's new $500-million agreement to televise events in 24 NCAA championships, including track & field? It would be worthless.
With only a few exceptions, the schools that compete for Division I titles in all of these sports come from the big, football-playing schools, and the television audience certainly reflects that. ESPN would certainly want to back out of a deal which no longer had schools from the major conferences competing, not to mention the panic at CBS and Turner Sports if the nation's major universities started their own national championship basketball tournament!
Many will say this is a doomsday scenario that has essentially no possibility of taking place. But there is an unmistakable recognition that given the enormous expansion of television rights revenue – such as yesterday's announcement of ESPN's $500 million investment in the next 12 years of NCAA championship events – it is no longer acceptable to have scholarship athletes begging parents and friends for eating money at the end of each month.
NCAA President Emmert recognized that and backed the rules change to allow up to $2,000 more per academic year in scholarship payments (which may still be $1,000-1,500 short for high-cost cities like Los Angeles). He will have to drag enough of constituent small schools along to keep this rule alive . . . or face the possibility that the moneyed schools will say that the NCAA is an institution whose time has passed.
(You can stay current with Rich's technology, sports and Olympic commentaries by following him at www.twitter.com/RichPerelman.)