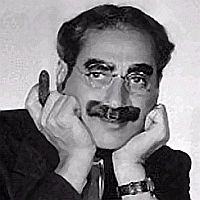 LOS ANGELES, Jun. 15, 2011 – The oddest aspect of the NCAA track & field championship competition is that teams do not participate. Instead, a collection of individuals who have qualified on their own merits run, jump and throw over four days and whichever school piles up the most points is given the national championship trophy at the end. In Des Moines this year, you needed a personal computer with a spreadsheet to figure out that the team title was coming down to the 4×400 m relays.
Moreover, having just a handful of great athletes in just a few events can win the whole thing. In one unusual year – 1943 – a "team" comprised of four men from USC won the "national title." There has got to be a better way; here is one suggestion for the creation of a true national team championship in collegiate track & field that will be easier to follow and focus more attention on teams rather than individuals. As college sports are all about the teams, it's also a way to increase interest.
The format is borrowed in part from the highly-successful NCAA basketball tournament and in part from gymnastics, also quite successful and which has both an individual and a team element, analogous to track & field.
Instead of sending 1,200 men and women into a four-day mass of events to find a team champion, qualify 16 actual teams into four National Team Semifinals with quadrangular scoring, with the four winning schools advancing to the national championship meet a week later to fight it out for the national team championship.
Simple, easy to understand, easy to televise and requires no change in the current spring schedule. Here's my scenario:
(1) With the emphasis on true teams, use the currently-irrelevant conference meets as qualifiers into the National Team Semifinals for the winning teams only. It takes a pretty full team to win a conference meet, so that's a reasonably good test. Qualify the winners from the top eight conferences: Atlantic Coast, Big 10, Big XII, Conference USA, IC4A/men and ECAC/women, Mountain West, Pac-10 and SEC, and then pick eight at-large teams. One way to do this which takes overall team strength into account is the computerized U.S. Track & Field and Cross Country Coaches Association (USTFCCCA) rankings.
(2) Hold National Team Semifinals on the following weekend, with four meets held, at each of the top-four-ranked schools. Three other teams would be assigned to each meet, with the top seed (based on the USTFCCCA rankings) facing no. 8, 12 and 16; the no. 2 seed facing nos. 7, 11 and 15; the no. 3 seed facing nos. 6, 10 and 14 and the no. 4 seed competing against no. 5, 9 and 13. In 2011, these meets would have looked like this (USTFCCCA rankings in parentheses):
Men :
• (1) Texas A&M hosting (8) Virginia Tech, (12) Arizona, (85) Duke (ACC champ);
• (2) Florida hosting (7) Arkansas, (11) Stanford, (43) Houston (Conference USA champ);
• (3) Florida State hosting (6) USC, (10) BYU, (31) Iowa (Big 10 champ);
• (4) LSU hosting (5) Texas Tech, (9) Texas, (13) Oregon.
Women:
• (1) Oregon hosting (8) Texas, (12) Nebraska, (51) Duke (ECAC champ);
• (2) Texas A&M, hosting (7) USC, (11) Arizona State, (31) BYU (Mountain West champ);
• (3) LSU hosting (6) Clemson, (10) Baylor, (24) Central Florida (Conference USA champ);
• (4) Arkansas hosting (5) Oklahoma, (9) Arizona, (22) Ohio State (Big 10 champ).
(3) Scoring would be 5-3-2-1 for individual events and 5-3-2 for relays; the NCAA rules prefer a silly, eight-place scoring system for quadrangular meets, making the event almost impossible for spectators to follow. Simpler is better.
The winners of each semifinal meet would advance to the National Team Championship meet, to be held the same weekend as the current NCAA Preliminary Round meet, but at a different site. We'll get back to how our team-championship athletes get into the National Individual Championships in a moment.
(4) The National Team Championship meets would be held on a Saturday-Sunday, with the women's meet on the first day and the men's meet on the second day so that full attention can be given to each competition. The winner of each quadrangular (5-3-2-1 scoring) would be National Champion.
(5) What about the National Individual Championships? No problem: qualify 10 from each Preliminary Round meet instead of 12 and leave four spots in each semifinal round (4 of the 24) for the top-four finishers in each event in the National Team Championship. Voila!
The schedule works well, too. Using 2011 dates, the proposed meet calendar would have been:
• May 13-14: Conference Championships;
• May 20-21: National Team Semifinals;
• May 26-28: Individual Championship Preliminary Rounds;
• May 28-29: National Team Championships;
• June 8-11: National Individual Championships.
Essentially, the top 16 teams in each division would have one extra meet – as a team – than the current system. And everyone gets to rest before the National Individual Championship meet, where the focus would be strictly on the individual match-ups, and All-American recognition schemes would not have to be altered in any way. Since the athletes in the team chase would not participate in the Preliminary Round qualifiers, participation would be expanded (important to the NCAA) by about 100 men and 100 women (200 total) as those lower on the descending-order list would get invitations.
Such a system would return the team focus to track & field and, in every NCAA competition, it's the team vs. team match-up which drives interest, coverage and attendance. In addition, by creating more attention on true team competition, such a format could also help to create interest – over time – for an increase in scholarships, especially for men (now stuck at a pathetic 12.6 for a 21-event program).
I believe this kind of system can be easily implemented and will work. Then again, I'm not getting my hopes up; I remember this scene between Groucho Marx as Captain Jeffrey Spaulding and Louis Sorin as Roscoe Chandler in the 1930 classic Animal Crackers:

SPAULDING: The nickel today is not what it was fifteen years ago. Do you know what this country needs today?

CHANDLER: What?

SPAULDING: A seven-cent nickel. Yes siree, we've been using the five-cent nickel in this country since 1492. Now that's pretty near 100 years, daylight saving. Now why not give the seven-cent nickel a chance? If that works out, next year we can have an eight-cent nickel. Think what that would mean? You could go to a newsstand, buy a three-cent newspaper, and get the same nickel back again. One nickel carefully used would last a family a lifetime.

CHANDLER: Captain Spaulding, I think that is a wonderful idea.

SPAULDING: You do, eh?

CHANDLER: Yes.

SPAUDLING: Well, then there can't be much to it. Forget about it.