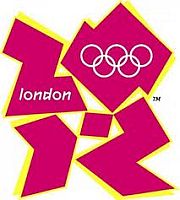 LOS ANGELES, August 3, 2012 – The U.S. woes in the shot put, one of the few events in which an American still holds the world record, continued today in London with only a bronze medal from Reese Hoffa.
Only the men's shot and women's 10,000 m had finals today and the qualifying was mostly uneventful, although the U.S. women's sprint corps looked strong.
Men's Shot Put:
Using the Track & Field News Olympic previews as our form charts, the U.S. men were doped for 16 points in the shot, but scored only 11. It's the U.S.'s 49th medal in the event; no other country has more than five, but all three of Poland's medals are gold: Tomasz Majewski's back-to-back wins in 2008 and 2012 and Wladyslaw Komar's controversial win over George Woods in 1972.
The U.S. hasn't won the event since 1996. Hoffa, Christian Cantwell (4th) and Ryan Whiting (9th) were 1-2-3, respectively, on the year list coming in.
As for team scoring, the U.S. lost five points on the dope sheet, but their closest competitor – Russia – lost two as Maksim Sidorov didn't score (11th), where he was expected to be seventh.
Women's 10,000 m:
The U.S. didn't score here, finishing 11-12-13, but you can't be too upset with personal bests by all three entrants: Amy Hastings, Janet Bawcom and Lisa Uhl.
Tirunesh Dibaba defended her 2008 Olympic title, meaning both of today's winners were defenders! She led a 1-4-5 finish by Ethiopia, good for 17 points against a pre-meet projection of 13. The Kenyan duo of Sally Kipyego (remember her from her Texas Tech days?) and Vivian Cheruiyot won their country – gasp – first-ever medals in this event, but scored 13 against a pre-meet dope of 18. Kenya now has the same number of medals as the U.S. in this event all-time: two.
Ethiopians have won this event four times in seven editions since its introduction in 1988.
From the U.S. perspective, the Americans gained a little ground as Russia, expected to score two points for seventh, got zip.
Current scoresheets:
• Olympic T&F team scoring tracker after Day 1: click here.
• Olympic T&F medal scoring tracker after Day 1: click here.
More each day after the close of competition; stay tuned!
(You can stay current with Rich's technology, sports and Olympic commentaries by following him at www.twitter.com/RichPerelman.)