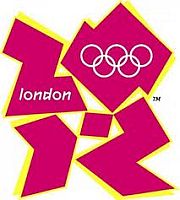 LOS ANGELES, August 14, 2012/updated/ – The packing has begun and the worldwide television audience is already moving on to baseball, football and soccer, depending where you are. But the Games of the XXX Olympiad will leave many lasting memories. Looking at the Games with an analytic eye – after serving with five Olympic organizing committees over the past quarter-century – these memories, congratulations and questions stand out:
• No. 10: London's legacy? Too early to tell.
These were excellent Games, beautiful to watch and for the most part, quite well organized. Looking at the 2012 plan, perhaps the outstanding concept was to convert some of London's historic places to competition venues, making the statement that building new isn't always best. Has there ever been a more spectacular setting for archery than the Lord's Cricket Ground?
But these were evolutionary Games, another step forward, but not revolutionary. The way business is conducted in the Olympic Movement won't significantly change by the way the London organizers prepared the Games, although Tony Blair changed forever the way Olympic bids are promoted by governments to members of the International Olympic Committee. Ministers will no longer be good enough; the head of state must now be present.
London's bid documents projected a public cost of £2.4 billion (~ $3.75 billion U.S.) in 2005 that quickly ballooned to £9.3 billion (~ $14.55 billion U.S.), not to mention the London Olympic and Paralympic organizing committee (LOCOG) budget of £2.15 billion (~ $3.36 billion) from its share of television rights sales, tickets, sponsorships and licensing. Reports about the 2016 Games in Rio indicate public spending of even more, perhaps $12-15 billion U.S.. Is it worth it?
London's legacy will be in better focus by the time the 2017 IAAF World Track & Field Championships shines the light on the city once again.
• No. 9: What about those empty seats?
One of the irritants of the Games to Londoners was the sight of empty seats when tickets could not be had at many of the most popular venues. This outrage is good, and will help to force the I.O.C. to force its members and their guests to decide what they want to see in advance . . . and allow the rest of the tickets to be sold to the public.
The more pressure, the better.
• No. 8: The U.S. did well, which helps everyone
I.O.C. President Jacques Rogge will be remembered for many things accomplished during his term in office, but one of them will likely be plain speaking. He has been clear that it is to the advantage of the Olympic Movement – especially in financial terms – that the United States team do well at the Games.
And the U.S. did brilliantly, with 104 medals, most of any nation, and without any known acts of vandalism, assaults, arrests or other bad behavior. That's good for the U.S. Olympic Committee, good for the U.S. national governing bodies and good for American television and sponsors, by whose support much of the Olympic Movement is financed.
• No. 7: NBC did well, which helps everyone
Despite plenty of criticism, NBC's Olympic broadcasts drew huge prime-time audiences, a 17.5 aveage prime-time rating and may have allowed the network to break even on a mammoth investment of more than $1.2 billion to televise the Games.
Although NBC has already secured the right to the Games through 2020 for $4.38 billion, its success in London will encourage it to do more and more for a larger audience, rather than less and less for a shrinking one. Yes, there are lots of problems to be fixed with the video-streaming technology, which was active and good only some of the time, but this will improve as technology gets better. The constant repetition of badly-placed online commercials will also get fixed with experience. However, a good Olympics for NBC can open doors for more Olympic sport on U.S. television . . . if the U.S.O.C. and the national governing bodies figure out how to present their sport in the right way.
• No. 6: All honor to Jon Drummond
Prior to London, the 1996 Games in Atlanta was the last Olympics in which the U.S. 4 x 100 m and 4 x 400 m relay teams actually got the stick around the track and finished with medals. The repeated failures of both the men's and women's sprint relay teams had made the U.S. effort a continuing joke in track & field circles.
Enter Jon Drummond, a fine sprinter in his own right, fifth in the Sydney 100 meters in 2000 and a gold (2000) and silver (1996) medalist on U.S. Olympic 4 x 100 m relays, but also well remembered for his on-track tantrum after being disqualified for a false start in the quarterfinals of the 2003 World Championships 100 meters.
In London, however, as the American relay coach, all his teams did was run the second fastest time in Olympic history (41.64: women/heats), set a world record of 40.82 (women/final), set an American record of 37.38 (men/heats) and run the equal-second-fastest time in history and another American record (37.04) in the final. Moreover, this was done with four different line-ups!
There were plenty of critics who said the U.S., especially the men, could never run that fast, but they did. Sign this guy up for another four years!
• No. 5: Will some sports be eliminated in future Games?
There were 26 sports in London and Rio will see the return of golf and rugby for a total of 28. But the continuing controversy in some sports, such as boxing – with its overturing of multiple decisions – and the availability of other sports that are ready to replace them (notably softball), will make for interesting discussions when the I.O.C. reviews the program in 2013, as it did in 2005 and 2009. I have my own list of sports to be shaved, but that's for another day.
• No. 4: How about those British announcers?
Those of us who have been around the Olympic Movement for a while remember the hysterical criticisms of ABC in 1980 (Winter) and 1984 and NBC in 1996 and 2002 (Winter) for the "homerism" of the announcers. The Brits set a new standard in this category in London on the BBC coverage, but some of the most astonishing comments came during the introductions of competitors on the Olympic Broadcast Service (OBS) commentary!
At track & field, the OBS coverage team included Stuart Storey, a 1968 Olympic high hurdler for Britain, ace statistician Peter Matthews and throws coach John Trower. During the introduction of the men's discus throwers, I believe it was Storey who glowingly remarked, "Now we have some tall, muscular men who are going to throw the discus" . . . followed a couple of days later by Trower, who said of the women's hammer throwers as they were lining up for introductions, "They're moving now, they're actually doing what they're told. I wish my wife would do as she was told." No chance you'd ever hear that on American television; a unique London memory.
• No. 3: Good for Lolo Jones
Jere Longman's silly criticism of Lolo Jones in the New York Times predictably focused on titillation at the expense of the important.
To say that Jones's achievements aren't enough to merit her sponsorships is simply pathetic: this year alone, she has the world's seventh-fastest time in the 100 m hurdles and she finished fourth in the Olympic Games. Her lifetime best of 12.43 from 2008 ranks equal-14th all-time, she was ranked first in the world in 2008 by Track & Field News and first in the U.S. in 2008 and 2010 and was a six-time outdoor All-American at LSU (three times in the hurdles, three times on relays). She is a great athlete and she has a great story to tell; good for her.
Longman noted in his August 4 story that "Nineteen hurdlers internationally have posted faster times this year than Jones's best, 12.74 seconds, including the other two Americans in the field." Where was the follow-up apology for Jones's 12.68 heats win, 12.71 in the semi and then 12.58, her fastest in two years, to finish fourth, all of 0.10 seconds from a medal? She brought it in the biggest meet of the quadrennium and should be congratulated.
A much more important issue is raised only as a sidelight in the story. After trashing Jones, Longman notes in passing that teammates Dawn Harper and Kellie Wells, who despite being better than Jones this year, have very little sponsorship attention. That's as much as issue for USA Track & Field as it is for Harper and Wells, and bears watching over the following year.
• No. 2: The debate is on: Lewis or Bolt?
The dust-up over whether Usain Bolt or Carl Lewis are bigger Olympic "legends" is great for discussion, and perhaps can help to keep track & field in the spotlight until we get to Rio.
Both are great, and statisticians like myself are already digging out the career records to figure out who might really be best. Bolt can polish his case with more World Championships and Olympic golds, but as he admits to being – in his words – "a lazy person," the watch is on now to see if he'll even keep competing.
• No. 1: Year of the Woman
It's been pointed out elsewhere how women shone brightly in London, and especially on the U.S. team, where women won the majority of medals and had, for the first time, more entrants than men.
The U.S. is quite a bit more forward than other countries in providing opportunities for women in sports, and as the post-collegiate programs have developed, into making women into Olympic medal-class competitors. That's great, and good for the future, although other countries will notice and begin catching up over time.
But the mammoth failures of the U.S. in men's boxing and gymnastics are signs of trouble for the future. Moreover, collegiate competition has nearly collapsed in men's gymnastics, volleyball and wrestling, and along with a ridiculous 12.6 scholarships for men's track & field (women get 18, but for a sport with 21 events!), are going to make the U.S. less and less competitive into the future.
This is not an issue for the schools involved – which are trying to balance budgets and comply with Title IX requirements – or the NCAA, which has its hands full with other issues and which allows its members to choose the sports in which they wish to participate. But it is an issue for the U.S. Olympic Committee and its national governing bodies. To quote Don Tomasino in Godfather III: "Your enemies always get strong on what you leave behind."
(You can stay current with Rich's technology, sports and Olympic commentaries by following him at www.twitter.com/RichPerelman.)