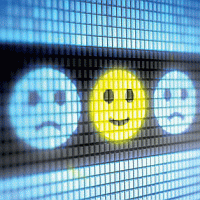 LOS ANGELES, Feb. 15, 2012 – "One of the things we're looking at is how you tackle some of these bigger questions in the future and how you create a framework that allows some of these bigger judgments. The whole question of corporate ethics has moved on considerably."
That's Shaun McCarthy, chairman of the Commission for a Sustainable London 2012, in an interview with Britain's The Guardian newspaper on February 9, noting that he will push for the International Olympic Committee to "appoint an 'ethics champion' for future Games."
McCarthy's specific comments came in the continuing row over Dow Chemical's sponsorship of a decorative wrapping to be placed around London's Olympic Stadium for this summer's Olympic Games and Dow's continuing sponsorship relationship with the International Olympic Committee. Dow is being tarred with continuing blame over the 1984 Bhopal chemical disaster, even though it purchased the company actually responsible – Union Carbide – until 2001, 12 years after a settlement with the Indian government was reached.
So what if the I.O.C. created an "ethics champion"? If so, he/she/they would necessarily be obligated to look beyond just sponsorship contracts and examine – in detail – the moral aspects of all of the I.O.C.'s activities and decisions.
This week's turn of events, especially in Rome, outline what could be at stake for the I.O.C. if it undertook such a mandate with the vigor that McCarthy suggests. Consider:
• Italian Prime Minister Mario Monti yesterday decided that the government would not provide the financial guarantees necessary for Rome's bid for the 2020 Olympic Games to go forward, ending the bid effort. Said Monti in a statement, "Because in this critical financial situation, our country could not take any responsibility in order to guarantee any deficit in the budget as it is requested by the I.O.C. For us, the bid is too big a risk at this stage due to the fact that Italy has accepted the requested from the [European Union] to cut the deficit in the next 20 years."
• On the same day, bid documents were presented to the I.O.C. by the cities of Baku, Doha, Istanbul, Madrid and Tokyo.
• On the same day, a short story from the Associated Press noted that both Standard & Poor's and Fitch Ratings had downgraded a combined 15 financial institutions in Spain in the aftermath of both firms having downgraded their ratings on Spain's government debt. Fitch "painted a gloomy picture of Spain's economy . . . [expecting] no growth in Spain's gross domestic product in this year and 1% growth in 2013." In view of this and Spain's financial problems – similar to Italy's – could the I.O.C. ethically allow Spain to bid for the Games, knowing the cost explosion and confused post-Games legacy issues that have plagued Athens 2004, Beijing in 2008 and even London in its run-up to 2012, where the projected government support of £2.4 billion (~ $3.8 billion U.S.) in its bid has ballooned to £9.3 billion ($14.6 billion U.S.)? No, of course not.
• By the same token, how can the I.O.C. ethically allow Japan to pour billions of yen into an Olympic Games in Tokyo in 2020 when the northern end of the country will take much longer to recover from the devastating Tohoku earthquake and tsunami of March 2011? It can't.
• How can the I.O.C. ethically allow more than 10,000 athletes to compete in summer-like heat of Doha, Qatar even if it grants the city late-summer dates of September (average daily high of 101.5 degrees F) and October (average daily high of 95.4 degrees F)? It can't.
• How can the I.O.C. ethically allow the Games to be placed in Istanbul, in view of the continuing unrest in Syria on Turkey's southern border, the unknown risk of uprisings throughout the Middle East and the constant undercurrent of conflict with its minority Kurdish population? It can't.
• That leaves only Baku, Azerbaijan, a former Soviet industrial center which has suffered from severe pollution problems. Named for the fierce winds which run all year round, can the I.O.C. ethically allow outdoor competitions in such conditions? It can't.
So the logical end of McCarthy's suggestions is to cancel the 2020 Olympic Games. Thanks a lot.
The I.O.C. has plenty of faults; there are shelves full of books in many libraries which list the issues. But with apologies to Mr. McCarthy, this is no time for the I.O.C. to get into the business of finding fault all around the world. Let's try to get a few more people exercising a few more times this week instead.
(You can stay current with Rich's technology, sports and Olympic commentaries by following him at www.twitter.com/RichPerelman.)