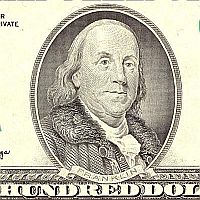 LOS ANGELES, Oct. 19, 2011 – Alan Abrahamson is one of the world's most respected columnists on Olympic sports, especially in the U.S. So when he wrote on Monday that USA Track & Field "maybe getting something not just right but possibly taking an ambitious step to profoundly reshape the future direction of the sport in the United States and even worldwide," you read on with interest.
The development was this:
USA Track & Field (USATF) has engaged the services of Indianapolis-based Max Siegel Inc. (MSI) in a broad, fully integrated service agreement that will unite USATF's commercial ventures. The move is part of a USATF plan that streamlines its internal staff structure in marketing and communications.

MSI will work with USATF staff to integrate and vastly expand USATF's commercial efforts in marketing, sponsorship, publicity, membership and broadcasting. The company is charged with six goals: to increase sponsor revenue and the stable of USATF's corporate partners; enhance relationships with current USATF sponsors; manage the USATF brand; increase membership; develop and produce custom broadcast and new media content; and manage USATF's broadcast relationships for event coverage.
For the sake of track & field in our country, I hope Abrahamson is right. But I'm from Missouri on this one – with no disrespect intended to Mr. Siegel and his team – since I also know the history of these kinds of endeavors:
• February 1988: From Advertising Age, "The Athletics Congress, the Indianapolis-based governing body for U.S. track and field, plans to develop a national series of televised indoor and outdoor meets starting next year. TAC has hired Advantage International, a Washington sports-management company, to line up corporate sponsors and a TV deal for the TAC Circuit of Track & Field."
• April 2007: From a USATF news release, "Wasserman Media Group has entered into long-term exclusive partnerships with USA Gymnastics, USA Swimming and USA Track & Field to represent the trio in the marketplace for sponsorship, events and marketing opportunities, and develop digital platforms to broaden distribution and original programming."
Both deals were with major players in the media and sponsorship markets; neither amounted to much. And well-thought-out plans along similar lines called "Atlanta and Beyond" and "Atlanta and Beyond II" were developed for USATF by Washington, D.C.-based D.M.C. in 1992 and 1993, and didn't change the underlying weakness in the sport's profile in this country, either.
In the meantime, the best sponsor track & field ever had in this country – Mobil – left in the 1990s after sponsoring its own indoor and outdoor circuit for many years.
I hope that Max Siegel is able to work some magic where others have failed, because the product can be appealing . . . if anyone can find it. To that end, the IAAF has missed again with the release of the 2012 Diamond League schedule. American sports fans know that they can find baseball, basketball and hockey games on almost every day of the week, with college football on Thursdays and Saturdays and pro football on Sundays and Mondays. Track fans, what day is your Diamond League meet on this week . . . if there is one:
• May 11 (Fri.): Doha
• May 19 (Sat.): Shanghai
• May 31 (Thu.): Rome
• Jun. 02 (Sat.): Eugene
• Jun. 07 (Thu.): Oslo
• Jun. 09 (Sat.): New York
• Jul. 06 (Fri.): Paris
• Jul. 13-14 (Fri.-Sat.): London
• Jul. 20 (Fri.): Monaco
• Aug. 17 (Fri.): Stockholm
• Aug. 23 (Thu.): Lausanne
• Aug. 26 (Sun.): Birmingham
• Aug. 30 (Thu.): Zurich
• Sep. 07 (Fri.): Brussels
That's a total of 14 meets covering 15 days on four different days of the week:
• 6 on Fridays;
• 4 on Thursdays;
• 4 on Saturdays;
• 1 on a Sunday.
And, of course, there are month-long breaks for the U.S. Olympic Trials and Olympic Games. Track used to be a game of "catch me if you can." Now, trying to enjoy the sport is more a matter of "catch me if you can find me."
Only two of these meets are in the U.S., of course; we no longer have an indoor circuit and putting on a quality, one-day outdoor meet – I was the meet director for the 2003 and 2004 Home Depot Invitationals at The Home Depot Center in Carson, California – costs from $500,000-750,000 in cash for athletes, facility rent, promotion and advertising, officials and staff, television production and the rest..
I firmly believe that someone will crack the code someday and create a reasonably successful U.S. track circuit. Abrahamson is right to wish Siegel well; we all should. But the bottom line is, as they say, "show me the money." Good luck, Mr. Siegel; you're going to need it.
(You can stay current with Rich's technology, sports and Olympic commentaries by following him at www.twitter.com/RichPerelman.)