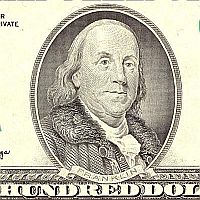 LOS ANGELES, Jul. 20, 2011 – Today's daily sports reports are filled with stories about the business of professional American football and basketball as the NFL, NBA and their respective player's unions try to work through their current troubles.
Salary caps, free agency, revenue splits and so on dominate the news where wins and losses used to be center stage. And now, one Olympian has suggested it might be time for a cap on costs for Olympic bidding.
Frankie Fredericks, the four-time Olympic silver medalist in 1992 and 1996 (100 m and 200 m in both Games) and International Olympic Committee member was reported by the Asahi Shimbun to have told a July 12th sports forum in Tokyo:

I think if we put a cap in place that will probably help. But who would police it? That's difficult to do.

Now, [the I.O.C. has] an Ethics Commission and we are trying to tell people not to spend so much money, but it's difficult because people believe this is how they can win, so [spending] is what they will do. Otherwise they might say, 'You told us not to put money in and now we lost, while somebody else put a lot of money in.'

Another thing would be to tell [bidders]: these are the places they can go and these are the places they cannot go, because now they go everywhere, to Africa, to Asiana, they go everywhere, flying around making so many presentations. The presentations are emotional, so they put a lot of effort into making videos. You're speaking to 150 [IOC] members and you don't know what makes them tick, so you have to think, 'What makes 150 people tick?'

He might be on to something here, if only to lessen the torrent of money being spent on bids:
• Pyeongchang 2018, which just won the race for the 2018 Olympic Winter Games, was reported to have spent close to $100 million U.S., much of it for travel and presentations, in its third bid for the Games.
• Rio 2016, which won the right to stage the 2016 Olympic Games, spent $54.8 million U.S. on its campaign; 63% coming from various levels of the local, regional and Brazilian national government, some $34.5 million.
• Madrid 2016, which lost to Rio de Janeiro in the final vote, spent 37.8 million Euro, or about $53.49 million U.S. Of that, $23.8 million came from the Spanish government.
• Tokyo 2016 was budgeted to spent 5.5 billion Yen (about $50 million U.S.), but there are reports that the final total was nearly triple that, at 15 billion Yen or an astounding $189.4 million U.S.
• Chicago 2016, the first city eliminated, took in $75.9 million in cash and spent $59.4 million, with the rest, $16.5 million, going to the bid's legacy youth sports organization.
All together, the four bid finalists for the 2016 Games spent $357.1 million, or about the annual Gross Domestic Product of Tonga on their bids. That's a lot more than London's bid committee spent for 2012 just four years earlier, about $25.5 million U.S.
Namibian-born Fredericks, having seen Rio bring the Games to South America for the first time for 2016, is, of course, looking to see how the Olympic Games could come to Africa, and is worried that the price of bidding might keep an African nation from even trying for the Games.
Frankie, you are a class act and a great athlete, but if you can't afford to bid, you can't afford to host the Games. Consider:
• London 2012 forecast an organizing committee operating budget of about $3.2 billion U.S., with a governmental expenditure of about $3.9 billion that ballooned to $5.3 billion shortly after London won and now stands at about $14.9 billion U.S.
• Rio 2016's bid projected the organizing committee's operating budget at $2.8 billion U.S., but the governmental support needed for construction and services at $11.6 billion more.
For any African nation – in fact, any nation at all – that really believes it can stage an Olympic Games, the truth is that the bid costs – as ridiculous as they are – are just the opening ante. You'll need a lot more cash from where the bid money comes from to host the Games.
Thus, in the future, when you read about the "greening" of the Olympics and an emphasis on "sustainability," it might not be about the environment, but about finance! Even the founder of the modern Olympic Movement, Pierre de Coubertin, saw this way back in 1909, when he told his fellow I.O.C. members after the London Games of a year earlier:
"The next Olympiads must not have exactly the same character; they must not be so comprehensive . . . The Games must be kept more purely athletic; they must be more dignified; more discreet; more in accordance with classic and athletic requirements; more intimate, and, above all, less expensive."
(You can stay current with Rich's technology, sports and Olympic commentaries by following him at www.twitter.com/RichPerelman.)