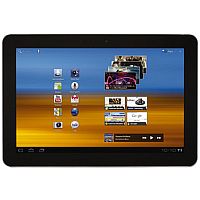 LOS ANGELES, May 30, 2012 – Although personal computers outsold tablets by 5.5:1 in 2011, it's becoming clear that a new spectator experience is coming to arenas, ballparks and stadiums near you.
The emergence of these go-anywhere computers – in tablet form like the Apple iPad or Samsung Galaxy Tab series, or giant smartphones like the Samsung Galaxy Note – allows teams and sponsors to create new programming and promotions which can be viewed in your seat, or at home:
• Contests and drawings, especially in-stadium;
• Commentary, including both spoken (radio) and written, as brilliantly executed by the IAAF for its major championships with its live blogging service (check out the 2011 World Championships "live blog" here);
• "Insider" access, such as radar-gun readouts, viewer-chosen outfield, dugout and bullpen cams in baseball, real-time audio from coaches and players who are wearing tiny microphones, and special statistical feeds, such as the real-time start-list and results information made available to announcers at track meets;
• Replays and video highlights, with possible options including a special television feed (perhaps by subscription, or as a tier on your existing home cable-television package), the existing cable or over-the-air feed, and/or the in-stadium scoreboard feed;
• Sales of souvenirs, programs and food (which can be bought to your seat, with the entire bill – including tax and tip – charged to your credit card or mobile phone account).
This speaks to an entirely new, third "broadcast" of any kind of major event, with its own distinct production requirements, announcers and support staff, added to the existing mediums of in-stadium presentations and broadcast (audio and video). Stadium architects and technology designers, are you ready for this?
Teams and sponsors are beginning to grasp the possibilities, which have been developing slowly over the past dozen years. The starting point may have been the first BCS National Championship college football game in January 1999:
ABC-TV's broadcast of college football's Tostitos Fiesta Bowl Monday night will offer something extra for Internet users. Enhanced TV PrimeTime Football will feature player rosters and bios for the Florida State Seminoles and the Tennessee Volunteers, live game stats, and an online game in which visitors can pick which player will get the ball. "This project is a major stepping stone toward true television-online convergence, and will give our viewers a taste of what's to come in the future," said ABC President Robert A. Iger. "Sports, with its natural breaks and related statistics, is ideal for convergence." Kevin Mayer, a senior vice president at ABC parent Walt Disney Co., said about 10 million households have PCs within view of a TV set, and he expects as many as 100,000 U.S. homes to "click in" during the game.

The result was overwhelming:
ABC, ESPN and Infoseek's Go Network were featuring the Enhanced TV web site as part of a simulcast with ABC Sports coverage of the bowl game. The site was designed to supplement the information available to those watching the TV broadcast. Site visitors were offered access to a 'push' channel offering real time game statistics, player profiles, and a sports ticker.

Unfortunately the volume of traffic caused ABC to turn users away early in the game. "As soon as they allowed visitors to log in, the site was saturated with traffic," said Tom Dahm, the Chief Technical Officer for NetMechanic.com. Dahm was monitoring the Enhanced TV site using NetMechanic's Server Check Pro monitoring service.

Now, the rush is on. Last year, the Los Angeles Angels of Anaheim teamed with T-Mobile to offer in-stadium rentals of tablets at $10 per game, with access to special programming.
More recently, both the European Athletics Association (EAA) and the organizing committee for the 2012 European Championships in Helsinki are offering specially-created mobile apps, bringing their programming directly to smartphones and tablets in real-time, without the need to type in their Web site addresses.
And the future is for more screens in more places. Samsung has already shown the possibilities for astonishingly-bright, bendable and flexible screens more than a year ago, and is now readying a foldable, dual-screen tablet that would, for example, allow track fans to follow both running results and one or more field events at the same time, or baseball fans to watch the Kentucky Derby while taking in a game at Fenway Park in Boston.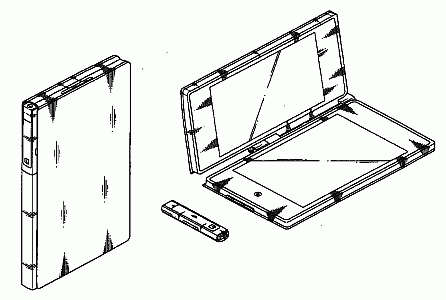 Thanks to the development of advanced screens that can be carried in pockets, purses and jackets, the era of "third-screen" programming has been born. The question now is, who will be the first to really take advantage of it?
(You can stay current with Rich's technology, sports and Olympic commentaries by following him at www.twitter.com/RichPerelman.)