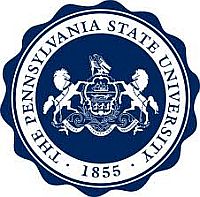 LOS ANGELES, July 23, 2012 – Now this is not the end. It is not even the beginning of the end. But it is, perhaps, the end of the beginning.
Winston Churchill's immortal celebratory comment on the British victory in Egypt over Nazi Germany, made in November 1942, is very much applicable to Monday's sanctions announcement by the National Collegiate Athletic Association (NCAA) against Penn State and its football program.
The heavy sanctions package will have collateral effects far beyond what happens to Penn State on the football field. Just some of the obvious questions that the sanctions raise:
• Penn State's football program will be decimated for years to come, but what of the impact on Penn State's other teams? The school fields a total of 29 teams, 15 in men's sports and 14 in women's sports, of which football is only one.
Will the 28 non-football teams, none of whom had any involvement in the Sandusky abuse scandal, continue to be funded in view of the significantly-reduced revenue to be available to the Penn State athletic department? According to the required school reports, Penn State collected $116.1 million in athletic department revenues for 2011 and spent $101.3 million, requiring no contribution of funds from the university's general fund or any state funds, one of only eight completely-self-funding Division-I public schools. And of that total, football accounted for 62.7% of the revenue, providing a surplus of $53.2 million to support other Penn State sports programs.
In addition, Penn State receives an annual distribution from the Big Ten Network, which televises most non-football events that feature Big Ten schools; will the conference further punish Penn State by retracting this revenue as well?
• What reception will be 28 non-football teams receive for their competitions, both at home and especially on the road? Will the stigma attached to the Penn State football program lead to (a) vocal and visual abuse from opposing fans against non-football Penn State teams? (b) protests against these Penn State teams at both home and away games? (c) possible transfers by Nittany Lion players and/or coaching staff members, potentially crippling these other programs?
• Make no mistake, the outnumbered, but highly-vocal opponents of commercialized intercollegiate (as opposed to intramural) athletics are fairly drooling at the opportunity presented by the Sandusky scandal to try and bring further "reforms" to universities across the country. Watch for this minority to be considerably emboldened and – as is typical for university professors – demand hundreds of thousands of dollars for "studies" of this issue, with the inevitable list of recommendations to tear down the stadiums and move those funds away from coaches and into academics.
When Boards of Trustees look closely at the numbers, however, the key question will be how much of the athletic department revenue (ticket sales, sponsorships, television fees, licensing and donations) simply vanishes once athletic programs are eliminated . . . leaving a redistribution total of zero.
• Many universities (perhaps most) allow campus access for youth instruction and for summer camps of all kinds. In view of the crimes perpetrated against youths on the Penn State campus by Sandusky, will Penn State and campuses across the nation take a hard look at allowing any youth programs on the grounds? Is the potential risk – even if small – worth it?
For university risk managers across the nation, what if Penn State's accreditation came into question? Then the even more tragic possibility is that the Penn State scandal could be a catalyst for facilities of all kinds across the nation to limit or simply eliminate youth access!
• While the private lives of the victims will be played out in courtrooms for years to come, what questions about the private lives of all university employees and especially those for come into contact with minors (including college freshmen) will now be asked in interviews?
It is not too hard to imagine that employers – public and private – will be considering very carefully what questions they can ask about the sexual history of current and, especially, future employees, to try and shield themselves from liability from youth abuse which has impacted the Catholic Church and now a major U.S. university.
• It is also likely that calls will begin getting quite loud for an investigation of youth basketball teams and the shadowy world of non-school "traveling teams" whose coaches and managers may not be accredited teachers, or hold any kind of qualification for being with youth.
The big problem with this issue is that the NCAA may not have any jurisdiction over this area to speak of . . . and no other group short of a governmental entity might be able to investigate it. Thus, we may see the federal government – especially the U.S. Justice Department – getting involved . . . in youth basketball!
• The NCAA established a significant precedent with its penalties announced on Monday. How will its handling of this case, and the penalties handed down, be revisited in future investigations? What will the NCAA do now – if anything – with the non-athletic-team (but athletics-related) hazing death of Florida A&M drum major Robert Champion in November 2011. FAMU is a member of NCAA Division I-AA and the Football Championship Subdivision (FCS).
• Countless doctoral students and think tanks undoubtedly fired up their computers on Monday to write grant proposals for studies of the impact of the sanctions, including, but not limited to:
>> Admission applications to Penn State for incoming students, transfers of existing students and the perception of Penn State among its traditional feeder areas in the Northeast;
>> Fund-raising, examining the impact of the sanctions on donations – large and small, for athletics and academic programs – to Penn State over time;
>> On football, whether the scholarship limits – Penn State will be forced to play with 65 scholarship players – can make a case for a general reduction in football scholarships. The number of allowed scholarships for football has been gradually reduced from unlimited to he current limit of 85. There is an argument to be made that for a game which has 11 players per side for offense, defense and special teams that scholarships for three full teams on offense and defense (66 players) and a few more for kickers and snappers and some extras in case of injuries (75 total) should be enough.
• Before the Sandusky scandal was revealed and while in good standing as Penn State's football coach, Joe and wife Sue Paterno were deeply involved in funding the university's library system, and fund-raising for the libraries. From a tribute to Joe Paterno on the Penn State Web site after his death in January:
Leading by example the Paternos committed funds to establish a library acquisitions fund and many of their close friends came forward to add their support. By 1986, the Paterno Libraries Endowment surpassed $100,000, and a reception honoring contributors was held in the Rare Books Room of Pattee Library. It became an annual reception, giving contributors an opportunity to meet the legendary coach and to hear him talk about his enduring love for the Libraries. The Paterno Libraries Endowment now totals more than $7.5 million and purchases thousands of books each year for all Penn State campuses.

In 1992, Penn State President Joab Thomas named Joe and Sue Paterno to lead The Campaign for the Library, which set out to raise $10 million in private gifts for an addition to Pattee Library. The campaign secured $13.75 million in commitments, including a $250,000 gift from the Paternos to name the Paterno Family Humanities Reading Room.

In July 1994, it was announced that the five-story addition to Pattee Library was to be named the Paterno Library, honoring Joe and Sue Paterno for their leadership. The groundbreaking ceremony for the new Paterno Library was held on April 25, 1997, and it was dedicated along with the newly remodeled Pattee Library on Sept. 8, 2000.

In 1998, the Paterno family established the Paterno Family Librarian Endowment in Literature. William Brockman, a recognized bibliographer and scholar on James Joyce, currently holds this position.

Over the many years that the Paternos have been active supporters of the Libraries, they have given gifts to a number of areas in the Libraries and to the Paterno Libraries Endowment as well as countless hours of support. More recently, Joe and Sue have been strong supporters of the Libraries new Knowledge Commons. In fall 2010 with Coach Paterno's 400th win, Sue asked donors to give $400, $4,000, or $400,000 to the Libraries. Nike, Inc. met that request and gave $400,000 to name the Nike Multimedia Classroom, located in the new Knowledge Commons in Pattee Library. The dedication of the Knowledge Commons, scheduled for April 2012, will honor Joe and Sue for their financial commitment as well as their help in the fund-raising.

Even after his departure as coach this fall, Joe with Sue and the Paterno family have continued to be strong supporters of the University Libraries. Less than two weeks before he died, it was announced that the Paternos had given the University $100,000 — $50,000 to the library and $50,000 to the fellows program in the College of the Liberal Arts.
Will these monies be returned? Will the facilities be re-named?
These are only some of the troubling questions that will follow from Monday's sanctions by the NCAA, with more criminal and civil cases to follow. They are only the beginning of what may be a tectonic shift in the U.S. for facilities access for youth, for employment law and for the structure of youth and collegiate athletic programs.
The NCAA moved quickly against Penn State, imposing heavy penalties without using its normal (and time-consuming) procedures on infractions. There can be little doubt that the NCAA's action will be only "quick" aspect of the Sandusky case, whose reverberations may be felt for the rest of this century, not only at Penn State, but across the country.
(You can stay current with Rich's technology, sports and Olympic commentaries by following him at www.twitter.com/RichPerelman.)