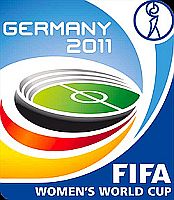 LOS ANGELES, Jul. 11, 2011 – There was a time when I had more appreciation for live theater. Today, if I want drama, I turn to sport.
On Sunday, the astonishing drama, pathos, suspense and stupidity shown in the FIFA Women's World Cup quarterfinal between Brazil and the United States demonstrated once again why Shakespeare's line that "the play's the thing" from Hamlet must – in today's world – be changed to "the game's the thing."
Consider these unscripted, reality moments packed into a three-hour match:
• Brazilian defender Daiane, confused by an American attack in the second minute of the game, ends up scoring an own goal.
• Australian referee Jacqui Melksham and her all-Australian crew handed out a red card against U.S. defender Rachel Buehler for a tackle in the goal box, then allowed the Brazilians a second penalty kick on an encroachment call against the U.S., but missed a hand-ball call vs. American Carli Lloyd and an offsides against Brazil on Marta's second goal. And those were only the most obvious gaffes.
• Brazilian defender Erika, in an outright display of everything that is wrong with soccer, flopped on the ground and was carried off the field on a stretcher. Once a few yards down the sidelines, she hopped off the stretcher and ran back onto the field! In the process, she undoubtedly added enough stoppage time to the second extra-time period to allow the U.S. to tie the game.
• After 66 minutes of indifferent soccer, the American team – playing with 10 – showed more tempo, grit and determination in the final 60 minutes of the game and got a once-in-a-lifetime cross from Megan Rapinoe that found Abby Wambach's head for the tying goal with less then a minute left.
No one could have predicted, or even dreamed this up. And it's why so many people are addicted to sport.
How much so? As a sports statistician, I had to go to the numbers. Just adding up the available live-attendance figures for 2010 or 2009 for the largest American leagues, consider that U.S. attendance reached 239.78 million:
• 73.42 million: Baseball-Major League
• 41.64 million: Baseball-Minor League
• 37.68 million: Football-NCAA Bowl Subdivision
• 26.94 million: Basketball-NCAA Men's Division I
• 21.39 million: Basketball-NBA
• 21.24 million: Hockey-NHL
• 17.47 million: Football-NFL
And that doesn't count MLS soccer (4.0 million), NASCAR, golf, tennis and smaller sports like track & field, swimming and gymnastics. Those bring the total to more than 250 million: that's nearly four times the National Arts Index's combined attendance for ballet, classical music, dance, opera and the legitimate theater in the U.S. in 2009 of 64.99 million.
And, of course, the sports attendance figures do not count the U.S. television audience in the hundreds of millions.
Looking forward to 2012, consider that the Olympic Games in London will draw in excess of 6.6 million spectators across 17 days, close to half of what London's famed theatre scene does in an entire year!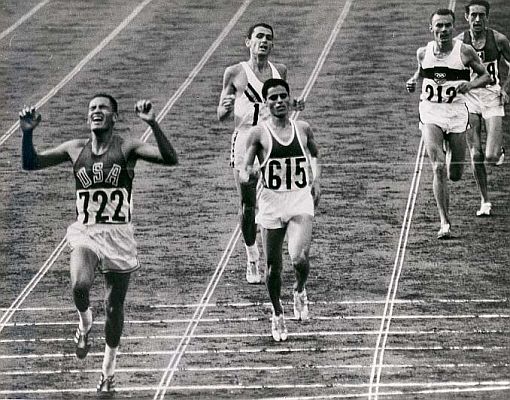 It is moments like Sunday's game and unfathomable dramas like Billy Mills's sprint to win the 1964 Olympic 10,000 meters, the Soviet "victory" over the American basketball team in the 1972 Games, or Usain Bolt's world records in the 2008 Olympic sprints and 2009 World Championships, that keep us coming back for more. It's why there were more than one million applications for tickets next year's Olympic track session featuring the men's 100-meter final.
The British poet Lord Byron knew it, all the way back in 1824: "Truth is always strange; Stranger than fiction." It's what makes sports so great.
Now, instead of waiting for Godot, I'm off to look at getting a bigger [Smart] [HD] television set.
(You can stay current with Rich's technology, sports and Olympic commentaries by following him at www.twitter.com/RichPerelman.)