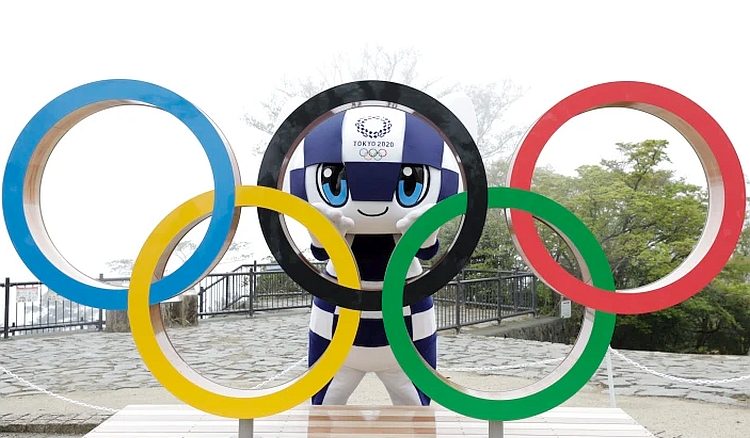 ● From our sister site, TheSportsExaminer.com ●
With the close of the Winter Paralympics in Beijing, the Olympic Movement's five-year "pivot to Asia" has concluded.
All three of the major Games in this period were troubled. The 2018 Olympic Winter Games in PyeongChang (KOR) were threatened by possible attacks from North Korea, the 2020 Tokyo Games was delayed a year by the Covid pandemic and the 2022 Olympic Winter Games in Beijing was shadowed by the host country's oppression of Hong Kong, the Uyghur minority in Xinjiang, the continuing Covid pandemic and then the Russian invasion of Ukraine between the end of the Olympic and Paralympic winter events.
Time to go elsewhere.
The 2024 Olympic Games will be in Paris, the 2026 Winter Games in Milan and Cortina, the 2028 Olympics in Los Angeles, the 2030 Winter Games likely in Sapporo or Salt Lake City and the 2032 Olympic Games in and around Brisbane in Australia.
Sad to say, the pandemic is still with us and the world is holding its breath that the Russian war on Ukraine is resolved and does not spread further.
The International Olympic Committee's Asian adventure has been a difficult ride, and one of the losers has been viewing interest in the United States. NBCUniversal has owned the U.S. broadcast rights during this period:
● Olympic Games:
= 2012: 30.3 mil. avg. primetime viewers (London)
= 2016: 27.5 mil. avg. primetime viewers (Rio)
= 2021: 15.1 mil. avg. primetime viewers (Tokyo)
= 2012: 217 million total U.S. viewers (69%)
= 2016: 198 million total U.S. viewers (61%)
= 2021: 150 million total U.S. viewers (45%)
● Olympic Winter Games:
= 2014: 21.3 mil. avg. primetime viewers (Sochi)
= 2018: 19.8 mil. avg. primetime viewers (PyeongChang)
= 2022: 11.4 mil. avg. primetime viewers (Beijing)
= 2022: 160 million total U.S. viewers (48%)
The decline in viewership has not been due to a lack of U.S. performance, at least in the summer Games. After winning 104 medals in London, Americans won 121 medals in Rio in 2016 and 113 in Tokyo in 2021. At the Winter Games, the U.S. won 28 medals on Sochi, then 23 in PyeongChang and 25 in Beijing.
But the time zone has made a big difference. This was true in 2000 as well, when the Games was in Sydney (AUS), with 185 million Americans watching in all (65.5%) and a 21.5 million average primetime audience. At the 2004 Games in Athens (GRE) – in Europe – viewership rose significantly to 203 million total (69% of the country) and the primetime average shot back up to 24.6 million (+14%) and escalated from there in 2008 and 2012.
Can Paris repair Olympic interest in the U.S. and set up a massive expansion in American excitement for the Los Angeles Games in 2028? That's a question and not an assumption.
Unlike the constant presence and programming of the major North American professional leagues and tours, the U.S. Olympic presence between Olympic years is spotty. The U.S. Olympic & Paralympic Committee puts on no national events of its own – and hasn't since 1995 – and attention to most of the events of its national federations is modest (at best).
The one sport that does get a lot of attention is football (soccer), for both the men's and women's national teams, but if FIFA goes ahead and switches to a biennial World Cup, the likely result is that the sport will be dropped from the Olympic program. Add in the 2026 FIFA World Cup coming to Canada, Mexico (and mostly) the U.S. and Olympic sports will rarely be heard from after the close of the Milan-Cortina Winter Games that year.
That means 2027 could be a pivotal year for momentum to build for Los Angeles; the LA28 organizers have been publicly quiet so far, but are expected to make more noise with the close of the Beijing Winter Games.
The USOPC has focused almost all of its attention to getting through the Tokyo and Beijing Games and did a quality job of supporting its teams and keeping Covid disruptions to an impressive minimum (although not zero). Now its national standing needs healing and it will be fascinating to see what new promotional concepts come from Colorado Springs.
Events? A television or video series? Maybe just direct mail to every U.S. household, as was done in more aggressive times?
The IOC now marches on, with time to breathe after the Tokyo and Beijing effort and looking forward to what may be an extravaganza in Paris in 2024. Given than Russia and China have hosted Winter Games in 2014 and 2022, neither is likely to be selected again any time soon and the new process by which hosts are selected and confirmed, rather than elected, will ensure a move away from authoritarian countries for a few years, at least.
Unless, of course, a decision is made to go to Africa at all costs in 2036.
~ Rich Perelman