LOS ANGELES, Mar. 16, 2015 – Imagine having a city-wide Little League banquet, but with some of the best players in the world . . . from all sports!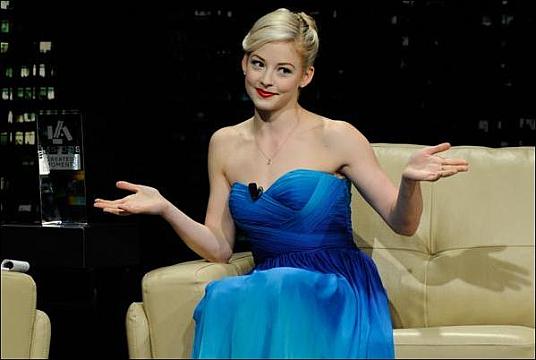 That's essentially what the Los Angeles Sports Council hosts annually with its unique "Los Angeles Sports Awards" program. The 10th edition was held last night at the International Ballroom of the Beverly Hilton Hotel before more than 600 attendees.
It's much more than a good time with some star athletes. It's the major fund-raiser of the year for the Sports Council, which has brought more than $1 billion in economic impact to the Los Angeles area through major sporting events since its founding in 1988.
The impact comes from the participation of the entire sports community in the area:
Area teams including the Angels, Dodgers, Clippers, Lakers, Sparks, Ducks, Kings, Galaxy, UCLA, USC and the other Division I colleges;
Area venues and sports-related companies such as AEG, ESPN, Fairplex, the LA84 Foundation, the Pasadena Tournament of Roses Association, Santa Anita Park, Universal Sports Network, and many more;
Television coverage of the Sports Awards, which has been enthusiastically shown on the Fox Sports West and Prime Ticket regional networks for many years.
For the 2015 show, which honored the top moments of 2014, the format was changed to showcase the individual award winners:
Co-Sportsmen of the Year: Clayton Kershaw (Los Angeles Dodgers) and Mike Trout (Los Angeles Angels of Anaheim);
Sportswoman of the Year: Gracie Gold (Olympic bronze medalist in the 2014 Winter Games team figure skating competition);
Coach of the Year: Doc Rivers (Los Angeles Clippers);
Executive of the Year: Dean Lombardi (Los Angeles Kings);
Greatest Moment of the Year: The Kings winning the Stanley Cup, for the second time in three years.
Fox Sports also presented a special High School Sports Awards to Jordan Walker of Santiago High School, who was paralyzed while playing football in November 2013, but continues to make strides toward recovery and living a full life despite the injury.
Perelman, Pioneer was privileged to produce and stage-manage the event for the eighth consecutive year. We scripted the show for the presenters and helped coordinate the operation of the live program on stage. It's one of the best things we do all year.
From the attendees and sponsors, the Sports Council will net more than $100,000 from the evening. Just as importantly, the event helps to promote the Los Angeles brand as one of the most outstanding in sports.
No other city does this, but others should.
(If you're interested in assistance with your mega-event, go ahead and Contact Us right away!)