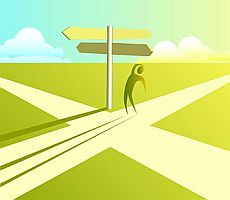 LOS ANGELES, Apr. 27, 2012 – Max Siegel's appointment as chief executive of USA Track & Field begins the latest chapter in a sport in which the United States – at the same time – is the unquestioned leader on the field and an also-ran in the stands and on television, especially in comparison to baseball, football, basketball, ice hockey and even individual sports like golf and tennis.
This circumstance was underlined all too clearly in two different forums:
(1) The USATF's revised posting for its chief executive position, issued March 26, which included this important statement:

Knows that USATF exists because of and for the athletes.
(2) Ken Goe's weekly track & field column of April 11 in The Oregonian:
At some point, the sport needs to decide whether it's about the participants or the spectators. If it's only about the participants, than it will also be about obscurity.
That's the crossroads at which American track & field finds itself today. The U.S. will, short of some natural disaster or a third World War, dominate the medal standings and placing table at the forthcoming Olympic Games in London. Those medal winners and their teammates will return to a country which will – almost immediately after the Closing Ceremonies – return its attention to the stretch run in baseball and the start of the college football and NFL seasons with little thought about those who stood on the Olympic podium while The Star Spangled Banner was played.
Can we foresee what Siegel will do and what he might bring to the sport? It's impossible to forecast the future with any certainty, but Siegel's own comments and those of USATF President (and search committee chair) Stephanie Hightower were instructive:
• Hightower, in her April 23 comments announcing Siegel's hire noted:
What [the future] looks like is having the board and the CEO aligned and working together on common goals. It is not the board and CEO engaged in a power struggle or a political battle for winning over "hearts and minds." . . .

As of today, and as we move forward, the board and our CEO are aligned in our commitment to execute this organization's strategic plan. We share a vision for the future and a level of trust that I don't think I've seen in my almost 30 years in this sport. . . .

In short, the "old days" of board, staff and volunteers sometimes working together on the surface, but working in conflict, behind the scenes, are over.
• For his part, Siegel stated in his opening teleconference, as transcribed by Chris Lamonica of FastLifeShow.com:
I'm just really excited about serving the organization and doing everything I can to support the athlete, the constituent and the staff of the national office. . . .

[We're] really taking a hard look at the business model that we have with respect to investing our resources in the most effective way to support our athletes. . . .

We've been in discussions with leadership throughout the entire athlete ranks from masters to elite athletes and one of the things that we want to do is become a resource as the national office to the athletes. . . .

So we're trying to reach out to diversify the revenue stream in a way that makes sense to serve the programs we have here at USA Track & Field.
If we take what Hightower and Siegel are saying seriously – and although both have supporters and detractors – they are serious people, then we can look ahead to an effort that:
• Will try to attract new sponsors to USATF, hopefully increasing grants and development funds for elite and emerging-elite athletes;
• Will try to find more sponsors willing to support individual athletes as apparel companies such as Nike, adidas, ASICS and others are doing now;
• Will try to showcase U.S. athletes in lifestyle and social media settings, perhaps with interviews or training segments on shows like "Today," "Good Morning America," "60 Minutes" and the late-night talk-show programs;
• Will not be creating a new series of meets, or an "American Track & Field Tour" that would become a weekly fixture on national television;
• Will not be fundamentally changing the meet structure in the U.S. – indoors or outdoors – to create a clear "schedule" for first-line meets on which news media would be directed to focus for coverage of the sport.
Hightower's comment that "the board and our CEO are aligned" is the clearest assurance of the direction that USATF will take. Siegel comes from the USATF's Board, of course; he became a member in 2009, then left in 2010 to oversee marketing and communications as a contractor and will now be the chief executive. So he's clearly been "aligned" for some time, and I have no doubt that he will work tirelessly to achieve the objectives he has been given.
So what of the fans?
The early indications are that fan support isn't high on the priority list. Lip service will be paid, of course, but no dramatic changes can be foreseen. This is in sharp contrast to the chief executives of sports such as baseball, the NFL, NBA, NHL, NASCAR, golf and tennis, where the emphasis is mostly on television and new events (and their sponsors) to grow the sport as a spectator attraction, out of which the participants will – of course – receive the major share of the enlarged pot.
Did USATF make a bad choice?
From the standpoint of those who would like to see a mainline "track & field tour" and track as a major sport in this country, yes.
But from the perspective of those who have been elected or appointed to positions of authority in track & field, no. Hightower, the organization's president, was a four-time national champion hurdler; fellow search committee members Deena Kastor (marathon) and Aretha Thurmond (discus) are active athletes, and Steve Miller was a long-time coach at Kansas State. Of the five members of the search committee, only Mickey Carter, a Fox News Channel vice president, was not a track & field athlete or coach, but he was an agent for professional athletes in past years. With this type of membership, why wouldn't they focus on the athlete instead of the fan?
To those who wish it were otherwise, the time to start politicking for placement on USATF committees and elective offices is now. It's not a hopeless cause, either: a once-vocal, non-athlete critic of the U.S. track & field establishment is now the highest-ranking American in IAAF history: Senior Vice President Bob Hersh.
I have never met Max Siegel, but I wish him well. After being strongly encouraged by friends, I applied for the USATF CEO position, hoping only to get a meeting with the search committee; I had no illusions of being seriously considered. My goal was to demonstrate what the possibilities for professional track & field could be in the U.S.; I'll offer my plan in this space next time.
(Thanks to Bob Hersh for correcting an error on Hightower's career; she won four national titles and the 1980 Olympic Trials in the 100-meter Hurdles, but was not an Olympic medal winner.)

(You can stay current with Rich's technology, sports and Olympic commentaries by following him at www.twitter.com/RichPerelman.)