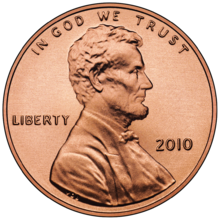 LOS ANGELES, Oct. 10, 2012 – It's election season in the United States, and more than a few voters aren't sure whom to believe: Democrats, Republicans, corporations, unions, Super-PACs, not-so-super PACs and on and on.
Same for track & field, even in the afterglow of an outstanding Olympic Games in London. Consider the concerns of IAAF Council Member and Athletics Kenya chair Isaiah Kiplagat in a September story from the Chinese news agency Xinhua:
November's IAAF Council Meeting set for Barcelona, Spain could provide a watershed for some of the competitions whose death knell has been sounded including the World Cross Country Championships that are now biennial.

Speaking on the proposed reforms in Nairobi on Tuesday, IAAF Council Member and Athletics Kenya chairman Isaiah Kiplagat also affirmed his nation that has excelled in some of the events under review was concerned about the future of the country's distance runners.

"Events like World Half Marathon, World Cross Country, the Continental Cup (formerly World Cup) and World Youth championships are getting no bidders and are almost dying."

"Television is also becoming a problem since they do not want to cover some events because they are not attractive and they do not get sponsors," Kiplagat said.

"We are trying to ask the IOC to include the World Cross as part of the Winter Olympics but logistically it is difficult to get 24 competitors from each nation participating accommodated."

"At the moment, we are discussing at IAAF which events can be sustained and those that cannot and plans are underway to contract a strong marketing company that will advice on which events to be scrapped and retained," the Council Member stressed. …

"It is a worry but continents are being encouraged to have their own cross country series. If there is no cross country, then there will be no track since every athlete who wants to be a (distance) champion must go through cross country."
But the IAAF, at least its Secretary General, doesn't see the situation as all that dire:
International Association of Athletics Federations (IAAF) general secretary Essar Gabriel has admitted that athletics can take measures to improve its standing in the global marketplace, but has knocked back suggestions the sport needs a major repackaging.

Gabriel's comments come after top Nike executive Charlie Denson last month said the company would seek to play a "large part" in an athletics series modelled on cricket's Indian Premier League (IPL). With the London Olympics now over, attention has again turned to how athletics can maintain the interest levels generated by the exploits of stars such as Usain Bolt and Mo Farah in between Games. Following its launch in 2008, the IPL has become one of the world's leading sports brands and has propelled the Twenty20 format of cricket into the mainstream consciousness of sports fans. Denson, who serves as president of the Nike brand, said athletics may attract more media and sponsor interest in non-Olympic years if it "repackaged" itself in a similar manner to the IPL.

However, Gabriel has maintained that the viewing figures generated by the IAAF's elite events demonstrate that the organisation's strategy is working. "First of all we have to look at the numbers," he told SportBusiness International. "The World Championships in Athletics, the jewel in our crown, they attracted above five billion TV viewers in Daegu (2011), which could be argued was not in the most attractive time zone. In Berlin (2009) we were around eight billion and these are figures that are constantly delivered on a biennial basis and place the World Championships as the third biggest event in terms of live television audience, after the Olympics and the FIFA World Cup." . . .

He added: "Can we do better in terms of the Diamond League? Yes we can, but by the same token the Diamond League can also be classed today as a success. When we look at the audience figures and talk with IMG, the agency who's selling those rights, we are above what we expected when we first formed the Diamond League. Sometimes I hear people compare the Diamond League with the Golden League, or even before that the Golden Four, and the cumulative audience figures for the Diamond League is much higher than the Golden League. So in terms of perception, this is something that really has to be taken into account. The second thing to say is that the one-day meetings today cover the entire globe, which was not the case with the Golden League. We have now spread across all the continents so overall we can always do better, and will continue to look into that, but I think that what is in place already is a strong calendar of one-day meetings, plus World Championship events to blend well with the Olympics."
In the meantime, Khadevis Robinson, the four-time U.S. 800 m champion and president of the Track and Field Athletes Association spoke to Christopher Kelsall of Athletics Illustrated about its efforts on behalf of professional track & field athletes worldwide:
Well, the TFAA has been in the works for a while. The one thing that made us really start to make a push was Rule 40. We really felt that the sport was not moving forward in a positive way where everyone wins. . . .

The controversial [Rule 40 of the Olympic Charter] prohibits Olympians from mentioning or promoting any sponsor during the Olympic Games unless that sponsor is an official Olympic sponsor. The rule has roots in the idea that Olympians ought to be amateur athletes -, which is a concept that ended in 1992. No one wants to go back to an Olympics that exclude professional athletes. It is one thing to regulate the visibility of brands on athletes while they are competing, but to extend regulations to what an athlete posts on his or her personal social networking site is not fair. . . .

The plight of the professional USA track and Field athlete is similar to the plight of athletes from other countries. The challenges that are faced are the challenges of making a sustainable income. The challenge of finding and maintaining quality sponsors. The challenge of having adequate health and medical benefits. The challenge of putting away for retirement.

This is madness. While soccer, rugby and cricket move ahead, track athletes fiddle around on the margins, worrying about tweeting their sponsor's names during a competition that happens once every four years.
If I were, say, Carmelita Jeter, Allyson Felix, Sanya Richards-Ross, Nick Symmonds, Reese Hoffa and Ashton Eaton, I would be on a plane to New York to meet with George Bodenheimer, John Skipper and Norby Williamson of ABC Sports/ESPN, Sean McManus and David Berson at CBS Sports, and Mark Lazarus, Jon Litner and Jon Miller of NBC Sports, then to Los Angeles to meet with David Hill, Ed Goren and Eric Shanks of FOX Sports.
The goal would be to sell one of the over-the-air networks as the home of a new, weekly track & field series (with strong prize money) that would replace the National Football League on Sunday afternoons from the week after the Super Bowl in mid-February through at least the July 4th/Independence Day weekend.
Once college football concludes in the second week in January and the NFL wraps up in early February, the over-the-air networks are left with a mish-mash of basketball, hockey, golf, horse racing, auto racing and early-season baseball that meanders through the months until the rhythm of football begins again. None of these sports span the entire football off-season the way track & field does, and the opportunity to attract female fans – given the dominant U.S. women's team – is perhaps better than in any other sport.
Moreover, the opportunity for the network to recoup some or all of its investment through syndication to foreign countries – especially Europe – is great. Consider that a 1 p.m. Eastern time meet would begin at 8 p.m. or 9 p.m. in Great Britain and on the continent, in prime time.
The meet schedule – all outdoors, or a combination of indoor and outdoor meets – can be arranged to maintain fan interest; there are lots of scenarios for this and they can be worked out with the right broadcast partner. The networks have large staffs of sales executives who can package broadcast and event sponsorships and there are dozens of would-be meet promoters who would jump at the chance to promote the meets. To showcase just some of the possibilities, consider these concepts, which I whipped up as just one set of options.
For American athletes, unquestionably the world's outstanding track nation, the goal should be to stop fighting over pennies and bring the sport into prime time. But you can't do that if you're worried about whether you are going to be able to tweet about it or not.
(You can stay current with Rich's technology, sports and Olympic commentaries by following him at www.twitter.com/RichPerelman.)