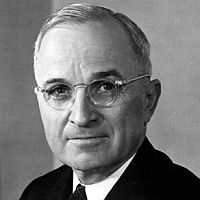 LOS ANGELES, Jun. 22, 2011 – While watching ESPN News to check on the latest NFL and NBA labor reports, I couldn't help but notice the continuous promotion of a WNBA doubleheader scheduled for last night. ESPN is in the third year of an eight-year deal to televise at least 18 regular-season games per season and at least 11 playoff games, and is paying the league several million dollars to do it.
This for a league which had an average attendance of 7,679 per game last season and an average television rating of 0.2; by comparison, the recent final-day broadcast of the NCAA Track & Field Championships on CBS did a 0.9.
So why can't U.S. track & field get that kind of deal?
There are lots of reasons, but let's concentrate on three, all dealing with one word: consistency:
• Consistency in schedule:
The value of sports programming has never been higher, especially for sports which are not men's professional team sports. The Pac-10 (soon to be Pac-12) Conference struck a deal with ESPN and Fox worth $3 billion over 12 years that will also allow for the start-up of the conference's own network, likely to be another profit center. Comcast paid $4.4 billion for the four Olympic Games (summer and winter) between 2014-2020 in part to begin the expansion of its Universal Sports and Versus cable networks as challengers to ESPN. Golf and tennis have their own channels. And we have already mentioned the WNBA deal on ESPN.
What all of these properties have in common is a dependably-scheduled product which stretches over several months, such as:
(1) WNBA:
Now in its 15th season, this is a small, 12-team league in which each team plays 34 games over a 15-week regular-season schedule, plus the playoffs, from June to September.
(2) NASCAR:
The stock-car circuit was formed when rival owner of competing races all got together to market themselves as a common entity. There are 36 races over 39 weeks from February to November, with essentially everyone following a common schedule of qualifying races on Friday or Saturday and the main race on Sunday.
(3) MLS:
Now in its 16th season, this is another league that was supposed to fail. It has 18 teams that play 30 games over 32 weeks from March into November, with most games on the weekends.
All have strong television deals that are the basis of their financial plan. U.S. track and field as a sport (I will not take this opportunity to single out USA Track & Field as an organization; the issue is larger) has none of this.
But it could; the bones are there. Consider this line-up of existing meets from the 2011 schedule (dates are moved to Saturdays for consistency in scheduling):
Mar. 19: Oregon Preview
Mar. 26: LSU Tiger Relays
Apr. 02: Florida Relays
Apr. 09: Texas Relays
Apr. 16: Mt. SAC Relays
Apr. 23: Kansas Relays
Apr. 30: Drake Relays and Penn Relays
May 07: IAAF Diamond League: Doha
May 14: Conference championship meets
May 21: IAAF World Challenge meet: Rio de Janeiro
May 28: IAAF Diamond League: Rome
June 04: IAAF Diamond League: Pre Classic
June 11: NCAA Championships
June 18: USATF Championships
That's 14 straight weeks of track & field featuring U.S. performers, on the same day and which could be held at a consistent time for television. And that's without creating any new meets to fill specific dates; in fact, a schedule featuring meets on Saturday and Sunday on each of these weekends could be arranged from existing fixtures. All of this without mentioning a revival of indoor track and the international outdoor season. Can't be done? It has been done; more on that later.
• Consistency in performers:
NASCAR fans tune in to see their favorite drivers perform each week. When WNBA teams take the floor – barring injury – Candace Parker is playing for the Sparks, Sue Bird for the Seattle Storm, Diana Taurasi for the Phoenix Mercury, and so on. That's another mark against track & field: no one knows if anyone is going to show up.
This is easily fixed, however, with money. Having served as the meet director for the three editions of The Home Depot Invitational (2) and adidas Track Classic (1) that drew from 9,000-11,000 spectators each year from 2003-2005, we filled our fields with more than 100 world-class athletes. Good fields made for good competitions and interested spectators; we didn't have enormous payouts, but we gave out lots of plane tickets, hotel rooms and per diem so that athletes could come and run at essentially no cost to them to try for the prize money we had, and we paid promotional fees to those athletes who could sell tickets for us, like Gail Devers and Marion Jones.
It has been done and can be done again. Yes, athletes will run a lot more races, but will also have the chance to make a better living. Welcome to the world of the professional athlete.
• Consistency in promotion:
All of the televised leagues and tours noted here – MLS, NASCAR and WNBA, plus golf's PGA tour and the ATP World Tennis Tour – all benefit from having their television partners, and to a lesser extent, sponsors, promote their events for them.
Because U.S. track & field has no consistency in its scheduling for television, there is no weekly meet to be promoted and off the air means out of sight. Put the first two elements together with a television partner, and the promotional element becomes much easier to create.
If you're still awake after reading all of this, you're probably yawning and asking why it hasn't already happened. Actually, it did happen . . . back in 1970. A young executive at the Amateur Athletic Union named Ollan Cassell put together a similar circuit under the name "AAU Track & Field" and sold it to CBS; the meets were sufficiently popular – featuring announcers like Jack Whitaker, Ralph Boston and Dick Bank – that they became the foundation of the "CBS Sports Spectacular" weekly series that challenged the "ABC's Wide World of Sports" show.
I'm not saying that Cassell should be brought back; his time has past. But the blueprint is still there, waiting to have life breathed into it again. U.S. President Harry Truman dryly noted that "There is nothing new in the world except the history you do not know."
The great Villanova star and Irish miling great Eamonn Coghlan once told a reporter that if you put a dog on television enough, it will be famous. The proof is what's happening to the WNBA; shouldn't Chris Solinsky, Shalane Flanagan, David Oliver, Lolo Jones, Christian Cantwell, Jenn Suhr and others get the same opportunity?
(You can stay current with Rich's technology, sports and Olympic commentaries by following him at www.twitter.com/RichPerelman.)