≡ About Perelman, Pioneer & Co.:
"Imagine me speechless . . . but there are not adequate words to describe how you exceeded our expectations to help us achieve such excellent results as evidenced by the thousands of compliments shared with me from the Mayor, Council, Redevelopment Agency, the Port Commissioners, the press and the citizens of Long Beach."
Since our founding in 1986, Perelman, Pioneer & Company has been dedicated to our client's success through the delivery of dependable, detailed, high-energy communications and production programs with positive results at a responsible cost.
The compliment above from the head of the Long Beach (California) Area Visitors & Convention Bureau saluted on our work on five days of programs to celebrate the opening of the massive expansion of the city's impressive Convention Center. We exceeded expectations, but not the budget, or the timetable.
Our goal is to meet the needs of our clients not with a standard approach, but a custom-tailored, right-sized solution that correctly combines planning, people, publicity and technology to achieve the desired results . . . or more.
To meet the needs of civic, corporate, cultural and sports-industry entities in today's exploding communications and event management environment, we offer five key services in which we can provide world-class expertise:
Communications planning & production
Event bids & proposals
Event management
Consulting support
Research & publications
A unique asset, developed over more than 200 client engagements over our 30-year history, is not simply experience, but flexibility. We have worked on mega-projects – such as Olympic and Olympic Winter Games – which are years in development. We have also been asked for emergency support, such as a major-city marathon which had no media outreach or operations programs 17 days prior to the race. We assembled the right team for each job, and delivered a successful on-time, on-budget and on-point outcome each time.
We're easy to work with, but straightforward. We maintain high standards in client communications, ethical billing, general liability and professional services insurance, and keeping non-fee expenses to a minimum.
This site showcases a fraction of the assignments that we have worked on. You have our thanks in advance for your thoughtful consideration of how we can help you achieve your goals.
For more information, please contact company president Rich Perelman directly: by telephone at (760) 565-7700, or via electronic mail at rperelman@perelman-pioneer.com. Thank you.
≡ Our Team:
Our principal players are communications and event-management veterans Rich Perelman, Pat Harris DiLeva and Jan Fambro:
Mr. Perelman has been a key player in some of the world's highest-profile events, including 20 multi-day, multi-venue mega-events held in the United States, Canada, Mexico, Puerto Rico, Europe and Asia.
His experience includes five Olympic Games, Special Olympics World Games, three World Baseball Classics, two Pan American Games, the Centennial Celebration of the Statue of Liberty, the National Columbus Quincentennial, political conventions, concerts, street festivals and much more. He served as the Vice President for Press Operations for the 1984 Olympic Games held in Los Angeles, responsible for the logistical support of the professional and personal needs of the 9,150 news media who came to cover the Games.
He founded Perelman, Pioneer & Company in 1986 and has set new standards in communications outreach for clients such as the Los Angeles Marathon, Los Angeles Sports Council and the United World Wrestling Freestyle World Cup, among others. His team has provided event management expertise for civic clients including the New Los Angeles Marketing Partnership and corporate clients such as Eastman Kodak, L.A. Cellular (now part of AT&T Wireless), Unocal and others.
He is a published author of nearly 100 works, including the Official Report of the Games of the XXIIIrd Olympiad, 17 editions of his Perelman's Pocket Cyclopedia of Cigars and created the popular "What's Bruin" online blog on contract for the Los Angeles Times.
Ms. Harris DiLeva has not only managed numerous large-scale events, but created client confidence in the success of each through a detailed, ongoing communications program.
Keeping all of the stakeholders well informed prior to and during events has been a key to the delivery of client requirements in diverse programs such as the 2015 Special Olympics World Games, the Los Angeles Sports Awards, the seven-day, 11-event Grand Opening of the Long Beach Convention Center Expansion; the cross-cultural Japan-America Week program; three years of the Aquarium of the Pacific Spring Concert Splash; the historic 1999 FIFA Women's World Cup, and multi-city business-to-consumer programs for Diners Club, Hewlitt-Packard and others.
She previously served as the Director of Promotions for the mammoth City of Los Angeles Marathon from 1988-92, coming to the West Coast from her position as Director of Promotions (including special events and merchandising) for the Home Team Sports (now a unit of Comcast) regional sports cable television network from 1983-87.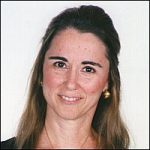 Ms. Fambro has more than 20 years in event management and the allied disciplines that play key roles in making each event a success: public outreach, marketing and communications, including strong credentials in social media.
She is recognized for her management skills, organizational acuity and attention to detail while maintaining control over both time and resources, whether financial, physical or human. This has been repeatedly demonstrated in large-scale events such as the Olympic Games (three editions), Special Olympics World Games, the World Baseball Classic (two editions), big-city endurance events including marathons and triathlons and even a Papal visit to the United States.
Moreover, her creative energies have supported corporate promotions through the staging of a "marriage ceremony" between two supermarket chains, wrapping a Ronald McDonald House with a red bow as a media stunt and converting two Los Angeles-area 7-Eleven stores to "Kwik-E Marts" to promote The Simpsons Movie to media and consumers!
We are fortunate to work with a cadre of experienced, on-call staff who have been part of our teams at major events for more than 30 years. Their combined expertise spans a wide range of support services:
Accreditation and access control
Advertising and media buying
Communications and social media
Community outreach
Consulting studies
Environmental graphics
Event management
Production management
Sports (competition) management
Sports statistics
Technology support
Ticketing and admissions
and many more.