A popular saying in the special events trade is that events are like sausage: those who enjoy them are advised not to watch them being made!
The myriad details and sometimes painful logistics of event management are, for us, some of the more enjoyable aspects of the event management challenge. We use a layered approach to the organization of even the most complex programs that assures high quality with careful cost control in the execution of events from a civic "fun run" to world-class mega-events in all facets of production:
Event creation and design
Graphic and environmental design
Hospitality planning and operations
On-site finance & ticketing
Promotion and publicity
Public safety and security
Site layout and management
Sponsorship sales and fulfillment
Staffing and support operations
Transportation planning
Our long experience in the management of special events has assisted in the success of programs including, but not limited to, these world-class affairs:
≡ Los Angeles Sports Awards:
The Los Angeles Sports Council is one of the nation's pioneers in civic sports commissions, but had need of a new fund-raising event that would also raise its civic, community and corporate standing.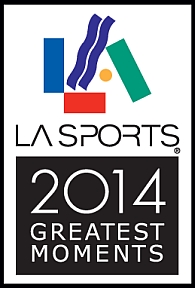 We conceptualized a unique, new program and helped to create its now-signature annual event, naming the top athletes, coaches, executives and moment of the year in sports in Los Angeles at a gala dinner and ceremony. It's the major fund-raiser of the year for the Sports Council.
For 2007 to today, Perelman, Pioneer produces the locally-televised event, including heading the media panel selecting the top-ten moments of the year, creating the event script and stage-managing the awards show itself.
≡ JetBlue's Long Beach Live!
The Downtown Long Beach Associates wanted a large-scale program to showcase the revival of the Business Improvement District it served to the entire Southern California region.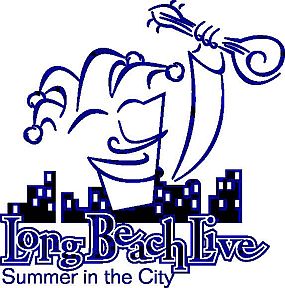 After winning a competitive bid process, we designed and produced a three-day street festival over the 2002 Independence Day Weekend that included recruitment of 16 sponsors, programming on five stages, 31 vendor booths, 11 restaurant pavilions, and a 70-foot-high Ferris wheel. Attendance was 20,000-plus, with 14,196 paid over a Friday night and full days on Saturday and Sunday.
Strong local media coverage included multiple live cut-ins from radio and television stations, as well as newspaper stories each of the event. Best of all: Long Beach police reported no significant incidents over all 28 hours of the show.
≡ World University Games:
Hired with nine months to go by an organizing committee in distress, our Perelman, Pioneer team created or revamped 11 departments, including accommodations, accreditation, ceremonies, food service, language and medical services, press operations, protocol and villages, plus 24 venue sites for the 1993 edition of this event, held in Buffalo, New York with 5,320 athletes from 117 nations.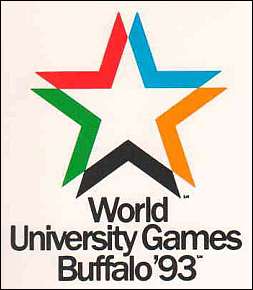 Our team managed 38 full-time staff, hundreds of volunteers, and a budget of $7.8 million (= $12.9 million in 2016).