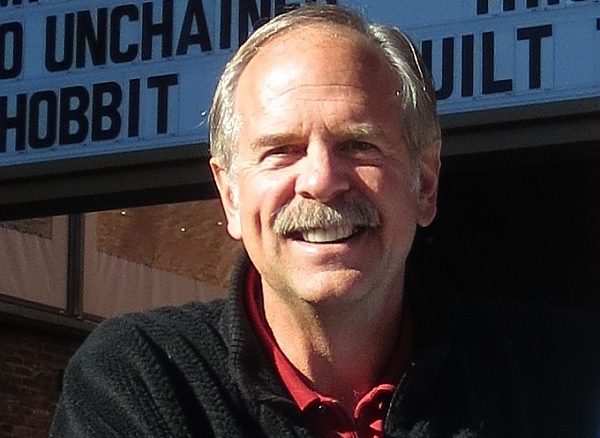 PALM DESERT, Aug. 2, 2016 – Fantasy sports are big business, and so are the Olympic Games. So, of course, there are fantasy games around the Olympics. But here's one you can play with your friends courtesy of four-time Olympic gold medalist John Naber.
The dominant swimmer of the 1976 Olympic Games in Montreal, Naber is one of the nicest people you'll meet anywhere, with a ready smile and a warm handshake. At six-foot-six, you can see how he could move through water with ease … and he did.
As a long-time member of the Southern California Committee for the Olympic Games (the folks who bid for and brought home the 1984 Olympic Games for Los Angeles), Naber circulated a short e-mail to his fellow SCCOG members last week, offering free entry into his Rio prediction contest. He wrote, "As part of the 2016 Olympic year, I hereby challenge all of you to join me in a once-a-quadrennial opportunity to be an active spectator of the 2016 Olympic Games."
Let's call it "The Naber Game" and you can download your MS Word-format form here (or a PDF here). Naber's instructions:
Unlike Fantasy Football games, the rules of my Fantasy Olympics are simple:

Game 1): Select 10 individuals on the 2016 U.S. Olympic Team, without selecting any two from the same sport. (Volleyball and Beach Volleyball count as two different sports.) Your team will receive points for each of your choices who earn a medal of any color (5 points for gold, 3 for silver, 1 for bronze, including relays or teams) in Rio (a possible score of 50 points).

Game 2): Select 10 individuals from nations other than the U.S., once again, without choosing any two from the same sport, or the same nation. Your team will receive points for each of your choices who earn a medal of any color (5 points for gold, 3 for silver, 1 for bronze) in Rio (a possible 50 points).
This isn't as easy as it sounds. Remember that for the U.S. game, you can only select one person in a sport. So you only get one swimmer – do you prefer Katie Ledecky or Michael Phelps? – and one track & field athlete – Ashton Easton or Allyson Felix?
For the foreign game, it's even harder. No two sports and only one athlete per nation; so you need to pick 10 athletes, each in a different sport and each from a different country. Not that easy at all.
The tie-breaker is a projection of the number of total medals to be won by the U.S. team.
Naber has opened the game only to his SCCOG colleagues and is not accepting outside entries. The Naber Game is only for fun and there are no cash prizes for the winners of each contest.
Want to play? Make some copies and face off against your friends. If you want to send in your picks to us, we'll accept filled-out sheets sent by Friday, August 5 and keep track of the results during the Games … and publish the names of the winners in each game. Send your filled-in form by e-mail (as an attachment) to rperelman@perelman-pioneer.com, but it must be received by Friday.
A note to experienced fantasy game fanatics: this is all for fun!
¶ Rich Perelman has served and supported organizing committees of 20 multi-day, multi-venue events, including five Olympic Games, in the U.S., Canada and Europe. In addition to nearly 100 books and pamphlets, he has written for the Los Angeles Times, Track & Field News, Universal Sports and many other publications.

¶ Perelman, Pioneer offers professional communications and major-event planning, management and production. If we can add to your success, let us know how we can help!
¶ Stay informed with a free subscription to our commentaries by registering your e-mail address on the Perelman, Pioneer home page (subscription box on the right side of the screen).
¶ Want to know when new posts are up? Follow us at Twitter.com/Sports_Examiner