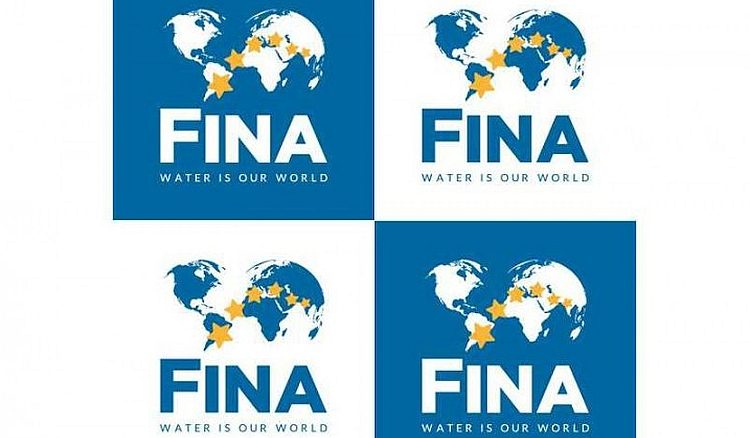 ● From our sister site, TheSportsExaminer.com ●
Money can't buy happiness, or respect. But it allows you to try harder.
The international federation for the aquatic sports – the Federation Internationale de Natation, known as FINA – is one of the most financially successful in the world. Its 2020 financials showed reserves of almost $85 million and future (deferred) income of more than $70 million already received.
But there is widespread agreement that FINA and its constituent sports – especially its Olympic disciplines of swimming, diving, water polo and artistic swimming – can do much more. And the federation's governance and anti-doping performance have come under severe criticism in the past.
New President Husain Al-Musallam (KUW) promised change upon his election in June 2021, first with the surprise appointment of American Brent Nowicki, the Managing Counsel and Head of Anti-Doping Division of the Court of Arbitration for Sport, as the new FINA Executive Director.
Al-Musallam created a 12-member FINA Reform Committee headed by former International Olympic Committee Director General Francois Carrard (SUI), which delivered its "first phase" report of 19 pages last Wednesday. If approved by an Extraordinary FINA Congress to be held alongside the World 25 m Swimming Championships in Abu Dhabi (UAE) in December, it will have far-reaching impacts on FINA and others.
Fully half of the report deals with governance, ethics, anti-discrimination, anti-harassment and health. Here's the quite-candid opening to the governance section:
"For years FINA has been criticized for the way in which it handles not only alleged anti-doping rule violations, but all other matters of integrity such as ethical violations and corruptible offenses. Alleged offenses were referred to the respected adjudicatory body in clandestine fashion, often without explanation why certain matters were considered alleged offenses and others were not. The adjudicatory bodies within FINA – while facially independent – where not operationally independent from FINA. Athletes, in particular, have had little faith in the integrity of the FINA anti-doping, adjudication and ethical system."
From that point, there's nowhere to go but up. And the report lays out the steps:
● Formation of an independent "Aquatics Integrity Group," tasked with oversight of anti-doping, event manipulation and ethics violations. This was widely hoped for and follows the path originated by World Athletics, which established the first such group in June, 2017. That federation funded its AIU with $8.3 million in 2019 and $7.9 million in 2020. The FINA integrity unit is hoped to begin operations in mid-2022.
● The FINA Integrity Unit would take over all anti-doping work not handled by the International Testing Agency – which does the out-of-competition testing only – and prosecute violations with the Court of Arbitration for Sport's Anti-Doping Division (from which Nowicki came). This would replace judgements by the FINA Doping Panel, separating doping prosecutions from the federation completely.
● The Integrity Unit would also be responsible to ferret out competition manipulations, meaning not just possible betting issues, but also the falsification of times for qualifying purposes, an issue which popped up in meets in Uzbekistan in 2020 and 2021. Ethics violations would also be handled directly, instead of the current system of referring inquiry to the all-volunteer FINA Ethics Panel.
Instead, a new "Investigation Chamber" and a new "Adjudicatory Chamber" would be set up, with five members each, elected by the FINA Congress. None of the members would be allowed to be affiliated with any national federations or other bodies of FINA.
Constitutional reforms are proposed to enlarge the percentage of women on the FINA Bureau (its Executive Committee), expand anti-discrimination language and the implementation of a mental health and support program.
The other sections of the report outline changes for FINA regarding its marketing, events, communications strategy and digital presence. In fact, all four of these aspects are part of the same program. Consider, for example, the National Football League in the U.S. Everything starts with its teams and their schedule of games and related activities. From that, the supporting elements of communications, marketing and other programs are built up around the core.
The report once again hits the nail on the head in the first sentence of the section on marketing:
"FINA's marketing strategy has been best characterized as passive." No kidding!
The report recommends moving through the 2021-24 years for which broadcast and sponsorship agreements are in place and then creating a new, more serious program beyond 2024.
Then there is the question of the events themselves, with the report noting, "With over 70 events per year, the calendar has become too dense … more than 70% of FINA Events have been organised in two continents – Asia and Europe." A working group is suggested, with athlete input to be incorporated from the start.
Even the name "FINA" is to be re-considered in a re-branding effort. Multiple federations have done this: "World Rowing" instead of "FISA"; "World Archery" instead of 'FITA"; "World Athletics" instead of "IAAF" and so on.
And on communications? "[T]he Reform Committee is mindful to note that FINA's historical 'no communication communication' approach with its members, partners, Athletes and the media must immediately cease." Wow! And completely correct.
To further engage anyone and everyone, a thorough re-boot of the FINA digital-outreach program is recommended; that will be a lot of work.
The conclusion?
"The Reform Committee is aware that many of the recommended actions need sufficient and possibly substantial resources to be implemented. While the Reform Committee encourages FINA to act swiftly on the reform set out above, it must do so with great detail and care to ensure that a solid foundation for the future of Aquatics is forged."
The fate of this reform program within FINA will be closely watched by other federations. If FINA can change, everyone can change and no federation will be able to say they can't make the changes that FINA is making.
This is an important first step for FINA, but the Extraordinary Congress will need to embrace the report and the action items which are recommended in December. And a second report of the Reform Committee is coming in May, to be considered in another Congress.
Many have felt FINA could never be reformed, but the new undertaking is an impressive start.
~ Rich Perelman