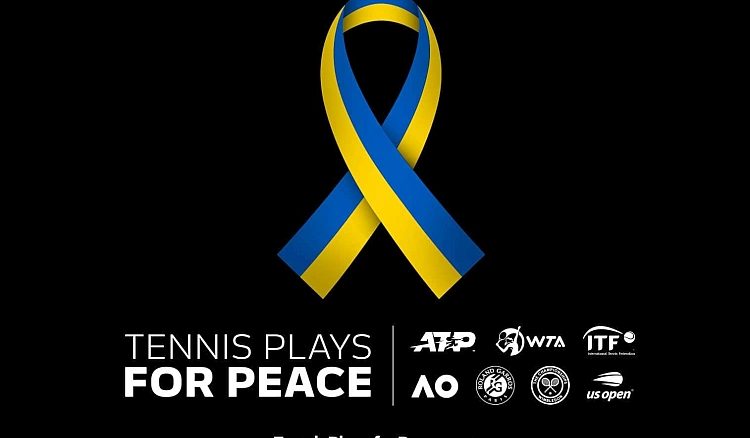 ● From our sister site, TheSportsExaminer.com ●
The ongoing Russian invasion of Ukraine has overtaken the world of sport as it has so many other sectors of life outside of Eastern Europe. Since the incursion started four days after the close of the already-controversial Beijing Olympic Winter Games, most of the headlines in sport have been announcements by governing bodies of various sizes and types of sanctions against Russian and Belarusian athletes and teams.
Does this make a difference? Is it a waste of time?
Yes, it does. Sanctions are not a waste, and more are needed.
In the simplest terms, the Russian government has invaded a neighbor country with the goal of taking over and making it a puppet state. Although certainly not a European democracy in the style of Britain, France or Germany, Vladimir Putin's government still depends on the willingness of its 144 million people not to revolt against it. The Romanov dynasty ruled the country from 1613-1917, when it was overthrown by a popular revolt led by the Bolsheviks. Putin knows this history, as well as the 1989-91 implosion of the USSR, all too well.
The worldwide reaction to Russian aggression against Ukraine has been far different than the ineffective calls for peace during the Soviet military repression of reform movements in Hungary in 1956 or Czechoslovakia in 1968, or the limited response to Putin's invasion of Georgia in 2008 or the occupation of the Crimea region from Ukraine in 2014.
In a world now tied together by instantaneous communications, Russia's war against Ukraine is being shown, in real time, continuously around the globe. That means that the furor against it is also felt worldwide, even in Russia, where communications are tightly controlled.
So, in a country that hosted the Olympic Winter Games as recently as 2014, Russian athletes were not able to compete under their national flag in Beijing, wear national uniforms or hear its national anthem after its five uncontroverted gold-medal performances because of continuing sanctions following the state-sponsored doping scandal of 2011-15.
In a country that hosted the last FIFA World Cup – in 2018 – Russia will not play in 2022 because the country has been banned from international competitions. Same for its women's team at the 2023 FIFA Women's World Cup.
And on down the line. In most autocratic states, sports champions are used as proof of the validity of the controlled political and social system. So it is in Russia as well. And when their athletes are absent from competitions, or notably restricted, people take notice.
Would Americans be aware of such a situation if similar sanctions were placed on U.S. athletes? You bet we would. But our sports landscape is primarily domestic and not international. But it will be instructive to see how the audience in Indian Wells, California responds to Russia's world men's tennis no. 1 Daniil Medvedev – competing as a neutral – at the gaudy BNP Paribas Open that began yesterday.
Medvedev removed the Russian flag from his Instagram page and made a plea for peace on Twitter last week.
It is true that sport only goes so far, but in a world dealing with a continuing pandemic and war, emotions matter and influence our behavior. The observation – apparently from an official of the Mormon Church – of "They may forget what you said – but they will never forget how you made them feel" applies.
And sport deals in feelings. It matters when the world says: "we don't want you."
And in international sports, it is the International Olympic Committee that said it loudest.
Its 28 February request to "not invite or allow the participation of Russian and Belarusian athletes and officials in international competitions" has been picked up by many (but not all) of the International Federations. The request carries so much weight that all three Olympic-program International Federations whose presidents are Russian eliminated them from their events:
● International Boxing Association (Umar Kremlev): banned Russian or Belarusian participation on 4 March.
● Federation Internationale de Escrime (Alisher Usmanov): banned Russian and Belarusian participation on 2 March. Usmanov stepped away from the federation presidency on 1 March.
● International Sport Shooting Federation (Vladimir Lisin): banned Russian and Belarusian participation on 7 March.
Beyond the Olympic federations, even the International Sambo Federation – whose sport is a style of wrestling promoted by Russia – responded, by allowing Russians and Belarusians to compete without national symbols, flags or anthems at its events. This is certainly not a ban, but is remarkable considering that Russian Vasily Shestakov is not just the ISF President, but is a member of the Russian Parliament, the Duma!
Governments are getting into the sports sector as well. The British Culture Secretary, Nadine Dorries, organized a 3 March teleconference attended by government officials from 26 countries and International Paralympic Committee President Andrew Parsons (BRA) with the aim that all of them would (eventually) ban Russian and Belarusian athletes from competing in their countries.
Small things matter and in the face of war, sport is a small thing. But sport is relevant and it tells the aggressors (and their populations) that they are unwelcome on the field of play in many sports where Russians or Belarusians have been winners, and – at a minimum – not as Russians or Belarusians in others.
~ Rich Perelman