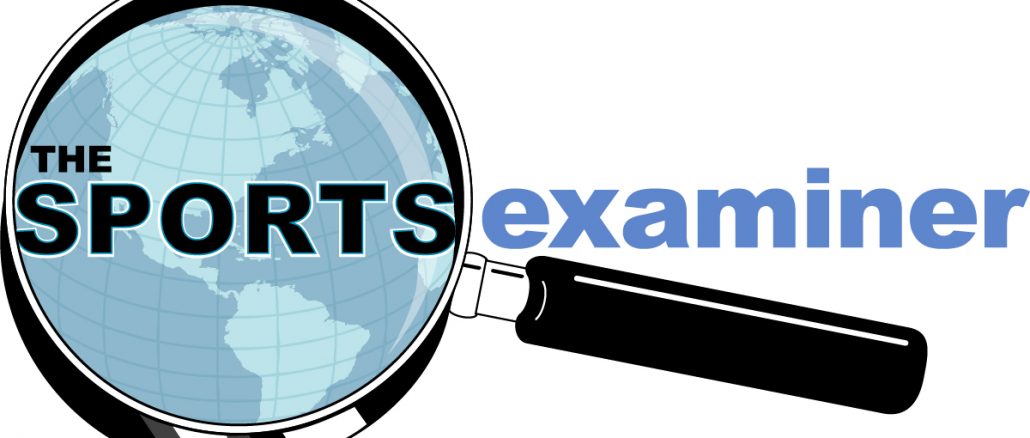 Dear friends:
Whether we've worked together on Olympic organizing committees, non-profit boards, the Special Olympics World Games or projects in archery, baseball, track & field, volleyball, wrestling or others, it's a great joy to launch a project I have wanted to do for nearly 30 years:
The Sports Examiner.
It's a product of being unable to find comprehensive reporting of athletes, rankings, results and stories for all of the international sports in one place, similar to what a good American newspaper sports section provides for the five major U.S. team sports. So it has to be created.
Our launch during the 2016 Olympic period is not designed to replace the tsunami of coverage you will find everywhere else. Instead, The Sports Examiner will score the Games on a national basis, using the top eight places for all 306 events and awarding points from 10 for the gold medal winners to one for eighth place.
So, you'll be seeing unique content daily by e-mail, designed to look at the Games in a different way, just as we'll cover the post-Games competitions as if they were baseball, basketball, football, hockey or soccer.
It's all free for now, although the goal is to eventually turn to subscriptions. For now, please enjoy it and p-l-e-a-s-e, let your friends know. They can subscribe for free here on the home page of www.Perelman-Pioneer.com, where each issue will also be available.
If you wish to unsubscribe, please use the tools at the bottom of the page and you will be promptly removed from our friends & family list. In the meantime, thanks in advance for comments, questions and letting your friends know of a new way to enjoy Olympic sports into the future.
Thank you!
Rich Perelman
Editor