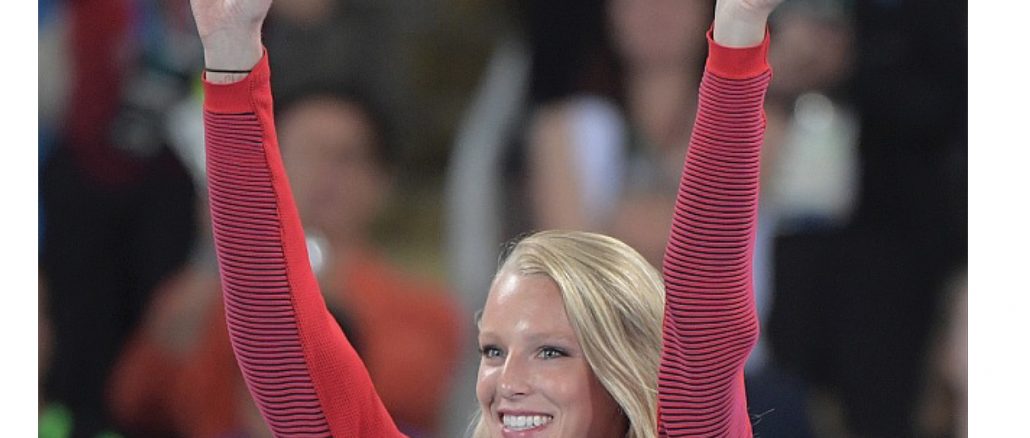 PALM DESERT, Sep. 12, 2016 – A fractured wrist almost kept Sandi Morris off the U.S. Olympic team this summer. But after winning a Rio silver, she became the second woman ever to clear 5.00 meters (16-4 3/4) to win the pole vault in the final Diamond League meet of the year last Friday.
She was the lead story on a nice meet for the U.S. tracksters, including two Diamond race winners and a new American Record in the 5,000 meters. Get the details in your all-in-one briefing on the top events in international sport:
Lane One: Is is a Record or not?
Athletics: Morris leads a great night for the U.S. in Brussels;
Cycling/Mountain Bike: A perfect season for Britain's Rachel Atherton;
Cycling/Road: Nairo Quintana holds off Chris Froome to win La Vuelta;
Swimming: Full text of the disciplinary letter on Ryan Lochte and friends.
Don't let the worldwide carousel of sports pass you by; keep up-to-date with The Sports Examiner! Click here for the PDF!
Tell your friends to subscribe to The Sports Examiner – free via e-mail – by signing up in the subscription form on the home page of Perelman-Pioneer.com.
¶ Perelman, Pioneer offers professional communications and major-event planning, management and production. If we can add to your success, let us know how we can help!
¶ Stay informed with a free subscription to our commentaries by registering your e-mail address on the Perelman, Pioneer home page (subscription box on the right side of the screen).
¶ Want to know when new posts are up? Follow us at Twitter.com/Sports_Examiner